10-APR-2018

SOURCE: Allianz SE
Will Artificial Intelligence be a Danger to the Cultural Heritage of our Greatest Cities?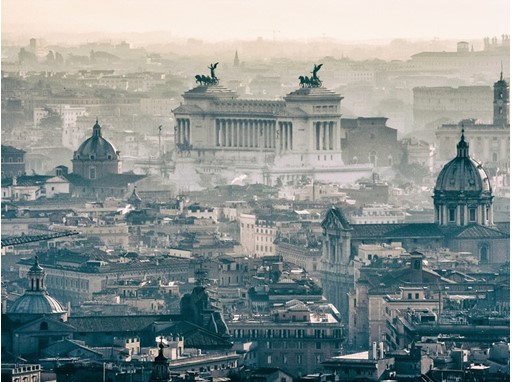 Artificial intelligence experts gather in Rome at Pi School
Guests include Bryn Balcombe, Chief Strategy Officer of Roborace, the world´s first driverless e-racing car
Event is part of Allianz Global Explorer Program and hosted in collaboration with Corriere Innovazione and Pi School: Machine Intelligence meets Human Creativity
Program running alongside Formula E, the electric street racing championship.
Media assets will be made available for journalists (to access and download).
On April 14, Allianz is hosting a panel of artificial intelligence experts and entrepreneurs to discuss the potential impact of artificial intelligence on the cultural heritage, people and urban life of cities like Rome.
While many experts believe AI is poised to transform the mobility industry and create an entirely new ecosystem for how we move through the world, only few disruptive technologies are being discussed as emotionally and controversially as AI.
Teaming up with Pi School and Corriere Innovazione, the panel will dive deep into how AI has already worked its way into the fabric of our daily lives and what consequences are to be expected, welcomed and pre-empted when dealing with AI.
Background
Allianz's April 14 micro-conference in Rome is running alongside the Formula E Championship which is the world's first fully-electric international single-seater street racing series.
Copyright free media assets including high resolution images, event footage and interviews will be made available for journalists to access and download via
TheNewsMarket.com
from Monday, April 16.
Contact
Client Relations

TheNewsMarket

clientrelations@thenewsmarket.com