27-APR-2017

Astana, Kazakhstan

SOURCE: Avantgarde
Future Energy of Art and Artists – Envisioning the future of art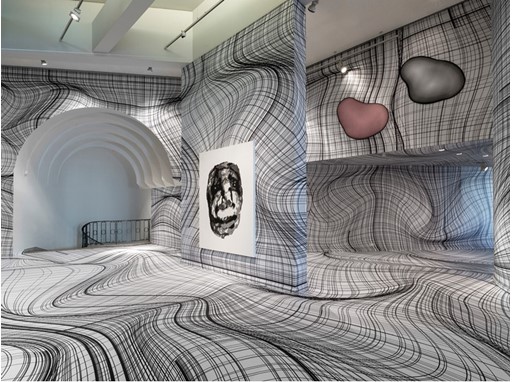 Avantgarde is coordinating the art pavilion at the EXPO 2017 | 10 June to 10 September
(Munich/27 April 2017) Future Energy is the theme of this year's world exhibition in the capital of Kazakhstan. This is also the motto of the art pavilion at the EXPO 2017, which engages with the influence of machines and robots on creative processes and the new energies they release. ARTISTS & ROBOTS presents Robotic Art for the first time at an international exhibition, showing influential artists from all over the world. National company Astana EXPO-2017 commissioned the international creative agency Avantgarde with execution and overall coordination. The agency is mounting a high-calibre supporting programme and organising the exhibition and art events in cooperation with the Réunion des musées nationaux – Grand Palais, Paris and the Garage Museum of Contemporary Art, Moscow.
Marat Omarov is Director of Content and Event Organisation for the EXPO 2017. He is proud to be bringing the first modern art exhibition to Kazakhstan at the EXPO art pavilion. "We aim to create a focus for art and design and are committed to promoting activities even beyond the EXPO. We have engaged the services of curators from two famous museums in the art capitals of Moscow and Paris to come to Astana for this ambitious project and have also taken on board the creative agency Avantgarde as a specialist in staging international cultural events and shows with an emotional impact."
ARTISTS & ROBOTS
Art history provides many examples of the research and development of creative machines which in turn, generate art. Robotic art has meanwhile developed into an art form in its own right for artists who address industrial culture and its fundamental issues and contradictions. At the EXPO 2017, 17 artists from 13 countries are showing works in a collective international exhibition that is unique in the world. Designed as an interactive journey through dream worlds of modern art machines, the exhibition shows fascinating works created with the help of artificial intelligence and robots: on the computer with generative algorithms, with interactive creative software and with robots that can paint, draw and create sculptures. The show exhibits works of influential artists like Quayola, Nervous Systems (Jessica Rosenkrantz and Jesse Louis-Rosenberg) and Peter Kogler.
The exhibition is curated by the Parisian Réunion des musées nationaux – Grand Palais, known as Rmn-GP for short. The guiding theme of the French cultural establishment with an international focus is diversity across all artistic disciplines, from classic and classic modern to contemporary art.
"In ARTISTS & ROBOTS the Rmn-GP team has put together a path-breaking collection that is sure to be a magnet for visitors to the EXPO grounds", says a delighted Jama Nurkalieva, who heads the troupe of international curators within the Astana EXPO 2017 organisation team. ARTISTS & ROBOTS can be visited on the first floor of the art pavilion.
Cultural outlook and prospects
Releasing new creative energies with robots and computers also stimulates new ideas for realising modern art forms. The supporting programme on the ground floor of the EXPO art pavilion, developed by the Garage Museum of Contemporary Art, Moscow, addresses that very subject. The Museum of Contemporary Art focuses its activities on cultural engagement and public discourse. In Astana, the Garage team is organising symposia, discussions and conferences with international artists, designers and architects. Educational interactive events with leading Kazakh and international experts for a varied spectrum of target audiences and age groups, including workshops for children and an inclusion programme, round off the wide-ranging calendar of events. All events are accessible.
In addition, a lounge location outside the pavilion will provide space for relaxation and reflection. This "Creative Energy Area" will also form a stage for theatre, dance and literary events.
About Avantgarde
Avantgarde is an international creative agency, founded in Munich in 1985. According to its claim "Creating Fans" over 500 employees in ten international offices develop integrated brand experiences that create excitement and spark conversations around the world. Apart from its headquarters in Munich, the agency operates offices in Berlin, Dresden and Cologne, as well as Dubai, London, Sao Paulo, Shanghai, Vienna and Zurich #Avantgarde / CREATING FANS
Visit www.avantgarde.de for more information.