30-AUG-2016

Paris

SOURCE: Christian Louboutin
Rio - Obrigado Pela Alegria and Kon'nichiwa Tōkyō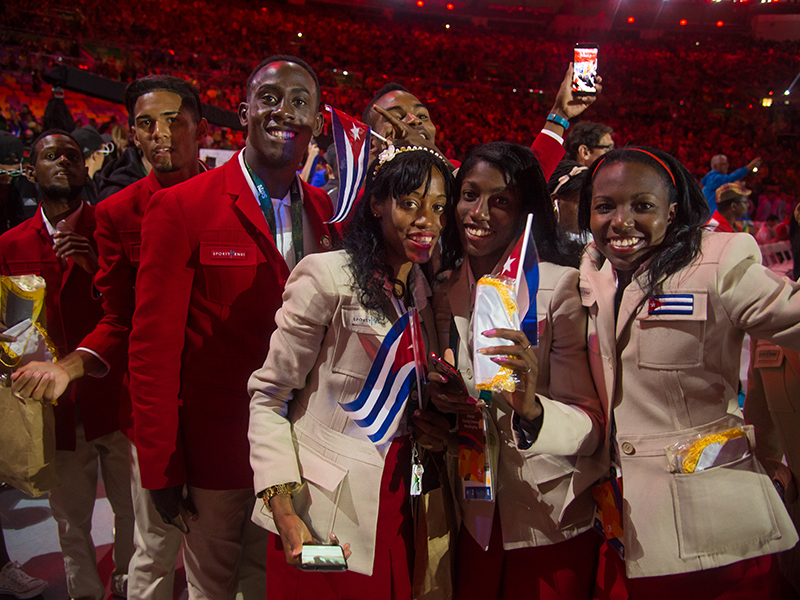 Paris, 30th August 2016
After 19 days of celebrating sport, Christian Louboutin and SportyHenri.com express gratitude to the Cuban delegation that graced the Games with their talent, passion, beauty and unique style.
Christian Louboutin, luxury accessories designer world renowned for his signature red soles, joined the world's biggest sporting event in Rio de Janeiro with Henri Tai, founder of SportyHenri.com, to experience the Games first-hand and to have the honour of personally congratulating the Cuban delegation as well as witnessing the team sporting the elegant 'celebratory outfit' designed for the athletes of the Caribbean Island.
Christian Louboutin said of the experience: "It is about talent, perseverance and blood, sweat and tears – but it is also an experience of sheer joie de vivre and elegance in its´ purest form when these extraordinary sportsmen compete. Our heartfelt gratitude goes to the entire Cuban team for allowing us to share these moments of celebration in Rio. We have truly had unforgettable and rewarding experiences working with these outstanding people that shine on and off the track".
Henri Tai, himself a former professional athlete, shares Louboutin´s enthusiasm: "The Olympic Games are the holy grail of sports - Rio was everything I had hoped for and much more: a spectacular, unforgettable and truly humbling experience to have been part of in a small way."
Both Louboutin and Tai express their wish to continue a lasting relationship with the Cuban Olympic team and wish well to all athletes competing at the Paralympics Games.
Contact
Client Relations

TheNewsMarket

clientrelations@thenewsmarket.com