02-JUL-2015

SOURCE: CNH Industrial
Brand President of New Holland Agriculture speaks at World Farmers Organisation at Expo Milano 2015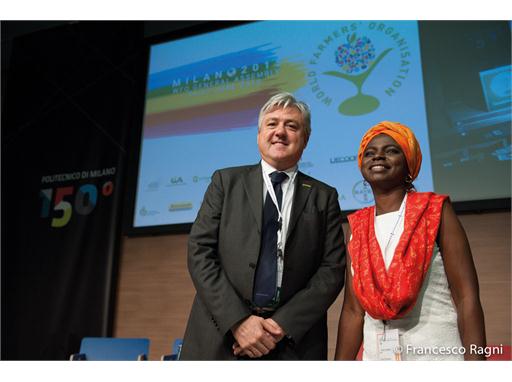 Carlo Lambro, Brand President of New Holland Agriculture, was invited by the President of the World Farmers Organisation to illustrate the brand's strategic role in providing a sustainable, fair and comprehensive response to feeding the world population which is expected to grow to nine billion by 2050.

Carlo Lambro spoke at the general assembly held by the World Farmers Organisation (WFO) on June 26 at Expo Milano 2015 addressing issues about sustainable and efficient farming as well as the fundamental role of agricultural mechanization to feed the planet's continuous growing population.

Carlo Lambro was invited by President Evelyn Ngukela who represents the WFO which aims to bring all national farmers producers together with the objective of developing policies which favour and support farmers' causes around the world. He illustrated the Brand's strategy about the future of the agricultural production and the food availability for a world population that will reach nine billion people by 2050.
Contact
Client Relations

TheNewsMarket

clientrelations@thenewsmarket.com