20-APR-2015

Paris

SOURCE: CNH Industrial
Case Expands Offering with Introduction of First European Grader Range at Intermat 2015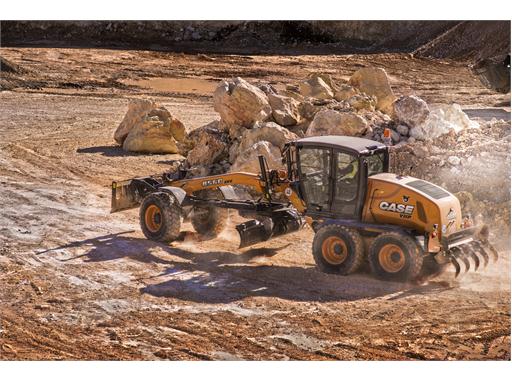 Case Construction Equipment introduces the brand new C Series grader at Intermat 2015. The new range – a true best-in-class grader – is the culmination of more than 30 years of development of the outstanding design introduced and improved by Frisch, Faun, then by O&K, and now by Case. The C Series range offers two models with operating weights of 13 and 16 tonnes. It is available in 6x4 and 6x6 All Wheel Drive versions that match customers' key requirements of low operating costs, controllability and flexibility.
More power and fuel efficiency, lower operating costs
The new Case graders feature the patented Hi-eSCR technology developed by FPT Industrial – the only solution on the market that meets Tier 4 Final standards with Selective Catalytic Reduction only. This after-treatment system presents multiple benefits in terms of performance, reliability and economy.
With Hi-eSCR, there is no exhaust gas recirculation (EGR), so that the engine runs on clean air only and combustion efficiency is optimized. This translates into higher engine power and torque density, while fuel consumption is significantly reduced. The absence of EGR also means that no Diesel Particulate Filter is needed to achieve the low levels of particulate matter required by Tier 4 Final standards, with consequent lower maintenance costs. A further advantage is that the cooling requirement is lower, so that Case graders mount smaller radiators with lower power absorption.
The C Series graders' design, with Hi-eSCR, has far lower complexity than other machines, so that it stands out for its reliability, durability and ease of maintenance. The after-treatment system is also smaller than other types of solutions, so that it takes less space on the machine leaving much better visibility to the rear as well as allowing for easier access for daily and extraordinary maintenance.
Contact
Client Relations

TheNewsMarket

clientrelations@thenewsmarket.com