24-APR-2015

Racine, Wis

SOURCE: CNH Industrial
CASE Extends Offering of Telematics and Precision Construction Technologies Through CASE® SiteSolutions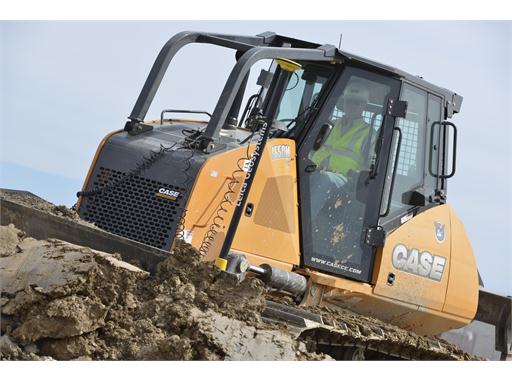 CASE Construction Equipment has brought together its precision construction services – including all telematics and machine control technologies – under the name CASE® SiteSolutions. CASE SiteSolutions serves as the foundation for the brand's focus on developing 360-degree business solutions to help customers achieve greater productivity on the jobsite and the highest return on investment for their business.
CASE will continue to evolve these services with the goal of making the use of data more practical and intuitive to contractors. This starts with the extension of the factory-ready machine control offering for dozers, as well as the continued expansion and connectivity of its telematics solutions. Highlights include:
· Making Machine Control Accessible: Following the 2014 strategic partnership with Leica Geosystems, CASE offers a full range of Leica precision construction solutions, and customers receive greater access and support to these technologies through CASE dealers. Select CASE equipment is also available as factory-ready for machine control solutions with all three primary machine control brands, making it easy for CASE customers to benefit from the precision, productivity and time/cost savings that come with machine control.
· Added Parameters for More Comprehensive Information: The number of machine parameters transmitted by the CASE SiteWatch™ telematics system has been increased from 12 to 40, enabling fleet managers to monitor a more comprehensive range of health and performance indicators on their equipment. This will make it even easier to maximize the fleet's productivity and utilization, as well as ensure each machine's health.
· Enhanced Connectivity with Optional Satellite Coverage: CASE is also introducing a hardware update with its new AM53 modem that includes 3G connectivity to improve the modem's communication speed, coverage and backup battery. These improvements follow the recently announced option of adding satellite connectivity to ensure telematics services in areas without cellular network coverage. CASE has partnered with IRIDIUM and Quake Global for this capability.
Contact
Client Relations

TheNewsMarket

clientrelations@thenewsmarket.com