09-APR-2014

SOURCE: CNH Industrial
Case IH Combine Training for Dealers and Sales Staff Follows Global Harvesting Seasons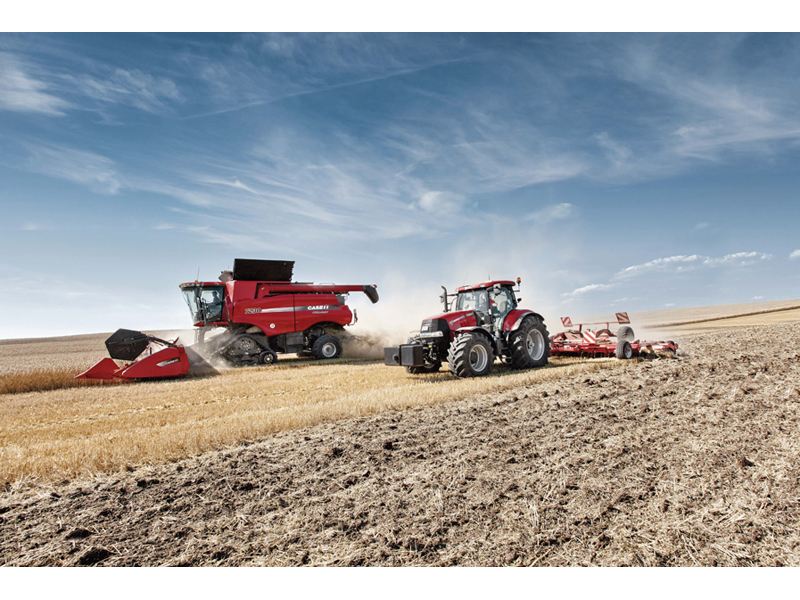 Case IH has kicked off its 2014 combine training season in Delmas, South Africa, with both basic and advanced sessions taking place in recent weeks, and over 50 dealers and sales specialists receiving detailed instruction on the latest Case IH combines on a large dealership close to Johannesburg.

"Our engineers strive for a design which brings about top grain quality and high throughput, but is also rugged, uncomplicated, and easy-to-operate," says Georg Landerl, commercial trainer for Europe, Middle East and Africa (EMEA) at Case IH.

"And yet, in order to enable our customers to make the best choice and then also the best use of their combines, our sales staff must be very experienced, knowledgeable, and able to provide optimum assistance."

Detailed instructions and hands-on experience

Combine training and courses for all other Case IH equipment are well established and appreciated as tools for optimum customer care all over the world. The Case IH EMEA organisation administers these training sessions in Europe, the Middle East and Africa.

"Following the courses with sales people of Northmec and another important dealer from East Africa, the next trainings will take place for the UK, Eastern Europe, Austria and Germany in the weeks to come," says Georg Landerl.
"At Case IH we take optimum customer care seriously right across the globe," stresses Georg Landerl.

"The emphasis is on an attractive mixture of theory and practice. About 50% of my courses are reserved for hands-on experiences on the combines. In the next training in South Africa, which is already scheduled for April 2015, we will try to make sure that practical combining experiences will be one part of the course, and thus provide an even stronger motivation for our sales staff."


Contact
Client Relations

TheNewsMarket

clientrelations@thenewsmarket.com