03-SEP-2015

Magdeburg/St. Valentin

SOURCE: CNH Industrial
CASE IH OPTUM CVX – Another milestone in Case IH product history!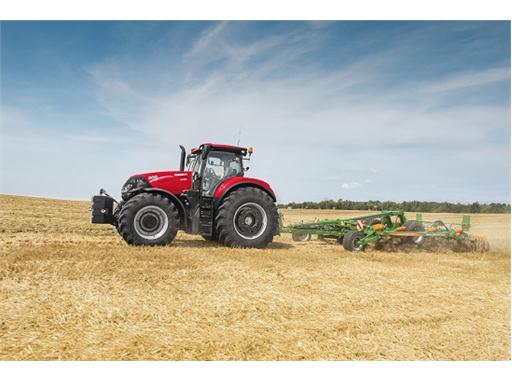 Case IH announces the new Optum CVX range with a stunning new design / Powerful, compact and highly manoeuvrable with excellent power-to-weight-ratio / Efficiency, versatility and reliability.

More power and close to 'Puma dimensions' is what Case IH claims the European farming community have been asking for; this has now been achieved! The new Optum CVX is the first Case IH tractor to have the new design with a new bonnet and rear fender styling, plus eye catching signature lighting.

"Modern, productive farming and contracting businesses in Europe are amongst the most demanding customers worldwide, one reason being that cropping is more intensive and yields are higher than in most other regions, whilst weather conditions often limit available time windows for field work. Handling any given task with maximum performance, efficiency and reliability is therefore what the Optum CVX was designed and built for", says Andreas Klauser, Case IH President.