13-APR-2016

SOURCE: CNH Industrial
Case IH Sponsored the Sweetest Conference of the Year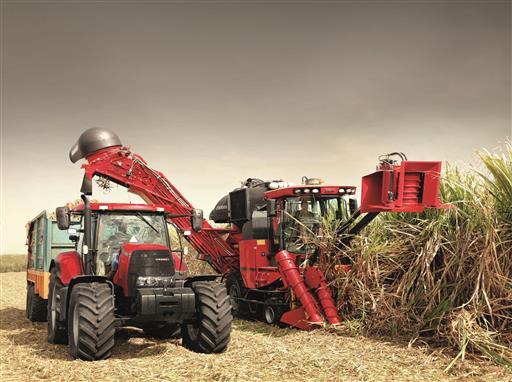 The 6th Africa Sugar Conference is the largest annual sugar gathering in Africa. This year, it took place in Mozambique and was co-hosted by APAMO, the Mozambique Sugar Producers Association. Like in the previous years, it gathered international experts, key speakers, governments and associations and top players across the industry chain.
The three-day event (from 30th March to 1st April) had a rich programme of conferences on the sugar cane industry. Topics ranged from ways to improve sugar productivity in Africa (also thanks to new technologies) to the changing international sugar trade environment, as well as dedicated focus presentations on the sugar industry in different African countries (Mozambique, Ethiopia, Uganda, Morocco, South Africa, Ghana and Malawi).
A world leader in sugar cane harvesting solutions, Case IH participated as Gold Sponsor of the event for the sixth year in a row. In collaboration with its official distributor in Mozambique, Entreposto Comercial de Mozambique, S.A., Case IH demonstrated part of the Case IH line-up to support sugar cane producers in every phase of the process with a full range of high efficiency equipment for the industry, from bush clearing to harvesting and transportation to the mill.
Matthew Foster, Vice President and General Manager Case IH for Europe, Africa and Middle East, held a speech on the second day of the event: All From One – Case IH, Your Ideal Partner For The Sugar Industry. In Africa, as elsewhere in the world, sugar cane growers need to face some of the most difficult challenges in nurturing crops from establishment through to harvest: from tough ground conditions on both ends of the season to big yields and lengthy harvest periods, not to mention the constant pressure to keep the sugar mills supplied with the quality and the quantity they expect. Case IH has extensive experience in the demands of sugar cane production around the world.
Drawing on over 50 years of experience in this sector, the company offers a complete range of equipment for sugar cane production: the cultivation equipment to prepare the soil and the sprayers to look after the crop and the most trusted line of harvesters in the business.
Contact
Client Relations

TheNewsMarket

clientrelations@thenewsmarket.com