20-APR-2015

Paris

SOURCE: CNH Industrial
Case launches Eco- and Operator-friendly Wheel Loaders at Intermat 2015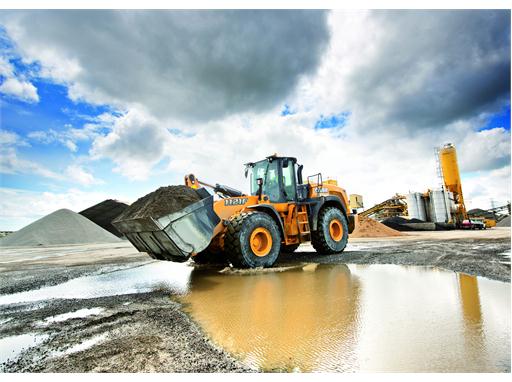 Case Construction Equipment launches at the Intermat 2015 show the new range of wheel loaders that generate less emissions in six months than a 1996 loader in a single day. The F Series features four owner friendly solutions unique to Case for quarrying, waste handling and contracting: the Hi-eSCR in-house technology, the rear mounted engine, the Proshift 5-speed transmission and the heavy duty cooling cube. In addition, Case customers will enjoy excellent visibility also after dark with their highly effective LED lighting and exceptional comfort for long working days.
Low emissions technology: Case keeps it simple and efficient with Hi-eSCR
The F Series complies with EU Stage IV / Tier 4 Final with the Hi-eSCR technology developed by FPT Industrial, Case's sister company. It uses the well-proven SCR introduced by FPT on trucks in 2004 and on Case wheel loaders in 2011, and doesn't require particulate filter or EGR valve. This unique design that only uses built-for-life-components is maintenance free and fuel efficient. With this system, fewer components are involved, engine oil is not compromised and since there is no need for a Diesel Particulate Filter or extra cooling the engine hood is more compact, providing better rear visibility. An additional advantage is the wheel loader's safety near flammable materials, as the exhaust's maximum temperature is 200°C lower than it would be with a DPF. This is particularly valuable when doing jobs such as handling materials in wood recycling centres, for example.
Contact
Client Relations

TheNewsMarket

clientrelations@thenewsmarket.com