03-DEC-2014

SOURCE: CNH Industrial
Customer satisfaction inspires New Holland Dealer Aftersales Convention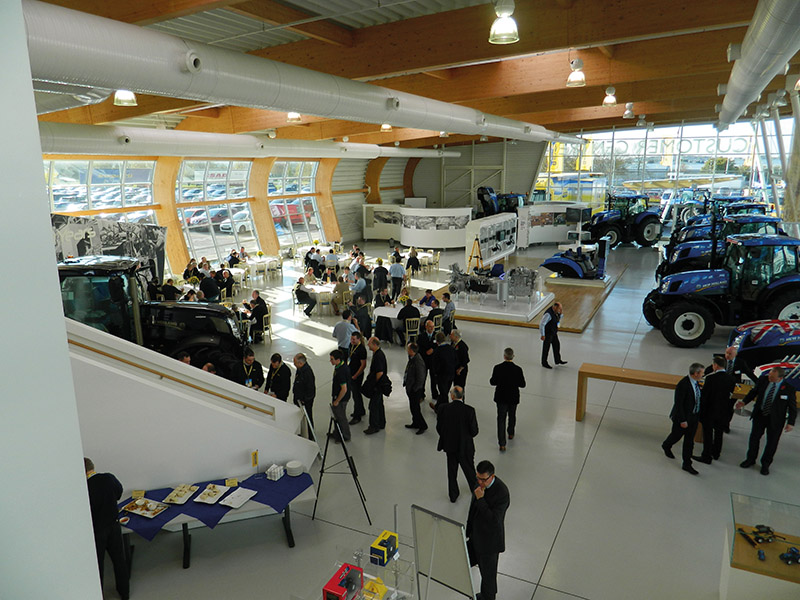 The impressive Customer Centre at New Holland's flagship tractor plant in Basildon played host to the brand's dealers from across the UK and Republic of Ireland for the 2014 Dealer Aftersales Convention.

More than 70 key staff arrived for the event on November 4th and 5th where the New Holland commercial team showcased the best practice methods alongside new and exciting aftersales initiatives designed to bring the very best support to the customer.

New Holland Aftersales Commercial Manager James Carroll said: "As is the case in all areas of our business, we at New Holland are constantly striving to provide a 'best in class' experience to our customers, and our aftersales commitment is no exception. That's exactly what the 2014 Dealer Aftersales Convention was all about.

"The market is very competitive and we recognise the customers' requirement for a professional, trusted and responsive aftersales service. We understand that this is a key consideration in the buying choice of potential customers and, like them, maximising machine productivity and efficiency by minimising downtime is of the highest importance to us.

"The dealer staff have gone back to their customers with updated knowledge, fresh expertise, and an unrivalled hunger to keep the New Holland brand at the forefront of people's minds. 2015 is going to be a big year – watch this space."

A series of workshop sessions unveiled the new aftersales initiatives set to hit the market over the coming weeks and months.
Contact
Client Relations

TheNewsMarket

clientrelations@thenewsmarket.com