16-JAN-2015

SOURCE: CNH Industrial
Czech Republic President visits CNH Industrial bus plant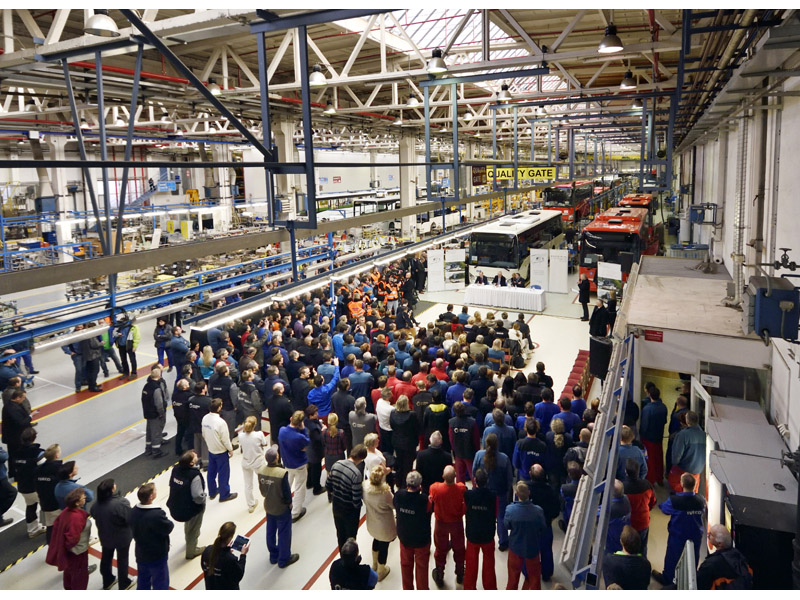 CNH Industrial N.V. (NYSE: CNHI / MI: CNHI) welcomed the President of the Czech Republic, Miloš Zeman, to its Iveco Bus plant on January 14. Located in the town of Vysoké Mýto, Iveco Czech Republic a.s. is a major employer in the Pardubice region and will celebrate its 120th anniversary later this year.

President Zeman and his delegation, which included Martin Netolický, Governor of Pardubice, were welcomed to the facility by Sylvain Blaise, Head of CNH Industrial Global Bus, and Jiří Vaněk, Head of Iveco Czech Republic. The delegation was first given a presentation covering the history of Iveco Bus and its current position as one of Europe's leading industry players. They were also briefed on the planned developments for the Vysoké Mýto plant and on its significant role in promoting employment in the region.

"Iveco Czech Republic is one of the nation's top manufacturers. It is a major employer in the region with over 3,000 employees and provides an additional 1,700 jobs with the sub-contractors. Iveco Czech Republic is continuously investing in its industrial facilities and has more than doubled its production within the past 10 years," said Sylvain Blaise during the event.

President Zeman also toured the industrial facilities, met with employees and got a close-up look at the complete Iveco Bus product line-up. The line-up included the Urbanway city bus and the Crossway intercity bus (the most successful intercity range on the European market), both produced in Vysoké Mýto.

Before his departure, President Zeman was invited to return in June to take part in the 120th anniversary celebrations at Vysoké Mýto.