08-JAN-2013

SOURCE: CNH Industrial
Dakar 2013 Race Kicks-off: Iveco and FPT Industrial Sponsor Team De Rooy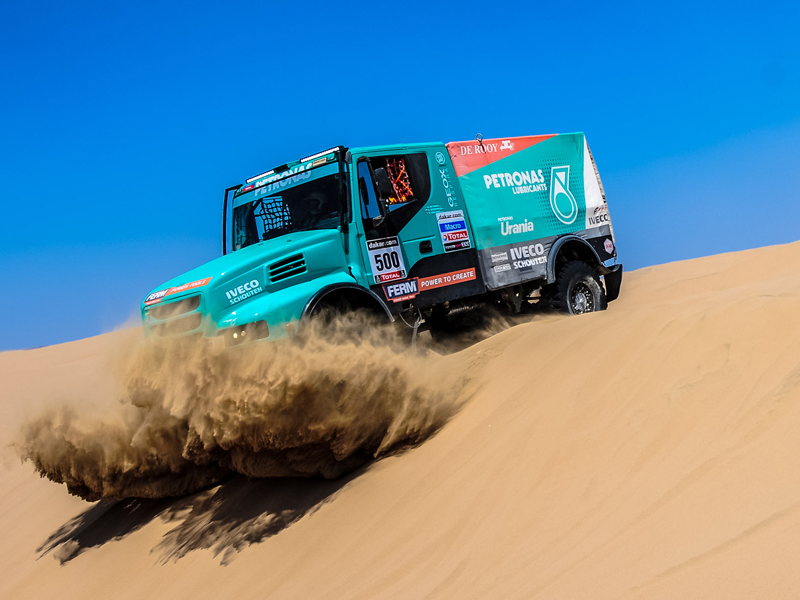 The 2013 edition of the Dakar set off on 5 January from Lima, Peru.

Considered the most famous truck rally in the world, with millions of followers each year, the Dakar sees vehicles from the most important European and Asian manufacturers challenge one another on tough off-road conditions. The race spans 15 days, crossing Peru, Argentina and Chile.

Iveco and FPT Industrial are sponsoring Team Petronas De Rooy Iveco from the Netherlands for the Dakar 2013. Renewing a partnership that led to major successes in the 2012 edition, Iveco and FPT Industrial have supplied Team De Rooy with vehicles, engines and spare parts.

Dakar 2013 marks the third year Iveco and FPT Industrial have partnered with Team De Rooy, first making their début together at the 2011 Morocco Rally. They cooperated once again in October at the 2012 Morocco Rally where team drivers Gerard de Rooy and Miki Biasion placed first and second respectively in the special truck category. Available content includes still images.


Contact
Client Relations

TheNewsMarket

clientrelations@thenewsmarket.com