06-NOV-2014

SOURCE: CNH Industrial
Iveco Bus, the CNH Industrial brand dedicated to collective passenger transport, arrives in Brazil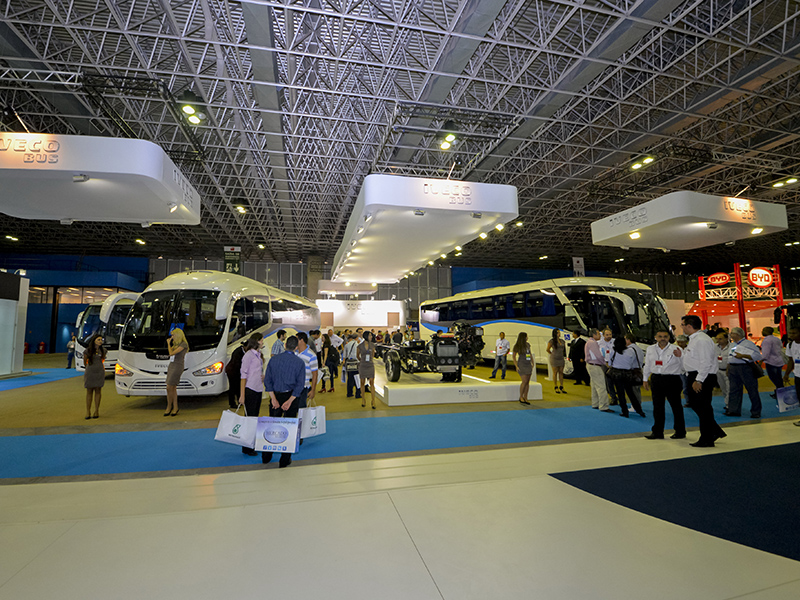 The company's brand dedicated to the design, manufacture and marketing of a broad range of buses and coaches makes its debut on the Brazilian market at FetransRio 2014, one of the country's largest trade fairs dedicated to the public transport sector. Already a leader in Europe, this important step marks a new development for Iveco Bus as it furthers its global expansion.

CNH Industrial N.V. (NYSE: CNHI / MI: CNHI) has officially launched its Iveco Bus brand in Brazil. The arrival of Iveco Bus in this market is the latest development in a series of global expansion objectives which include further growth in Latin America as well as in Africa, the Middle East and China. In Europe, Iveco Bus is currently one of the main players in passenger transport where every 1 in 5 buses in circulation originates from the brand. This success in Europe and positive growth at an international level stems from the prestigious European heritage of Iveco Bus, which is the result of over a century's worth of experience and expertise in manufacturing passenger transport vehicles.

The brand made its Brazilian debut yesterday at FetransRio 2014, one of the country's largest trade fairs dedicated to the public transport sector. The Iveco Bus stand at the fair presented its main solutions for the public transport market in Brazil, including models mounted on the 170S28U chassis. This chassis is specifically designed for the Brazilian market in response to demand in the 17 tonne vehicle segment, one of the fastest growing in the country due to the renewal of public transit fleets in large cities. Its two configuration types: urban bus and charter/intercity bus, provide transport operators with greater flexibility for their required missions. The 170S28U chassis is manufactured on a dedicated product development platform established for the bus and coach segment at the Iveco industrial complex in Sete Lagoas (MG).

Also present on the stand is the CityClass in a minibus, charter version, which caters to the 7 – 8 tonne vehicle range. Brazil's government chose the CityClass for its "Path to School" programme, which provides children, especially those living in rural areas, with access to transport links to their educational institutions.
Contact
Client Relations

TheNewsMarket

clientrelations@thenewsmarket.com