29-NOV-2013

SOURCE: CNH Industrial
Stralis Hi-Way and HI-eSCR: TÜV Certifies a Fuel Consumption Reduction of 2.33%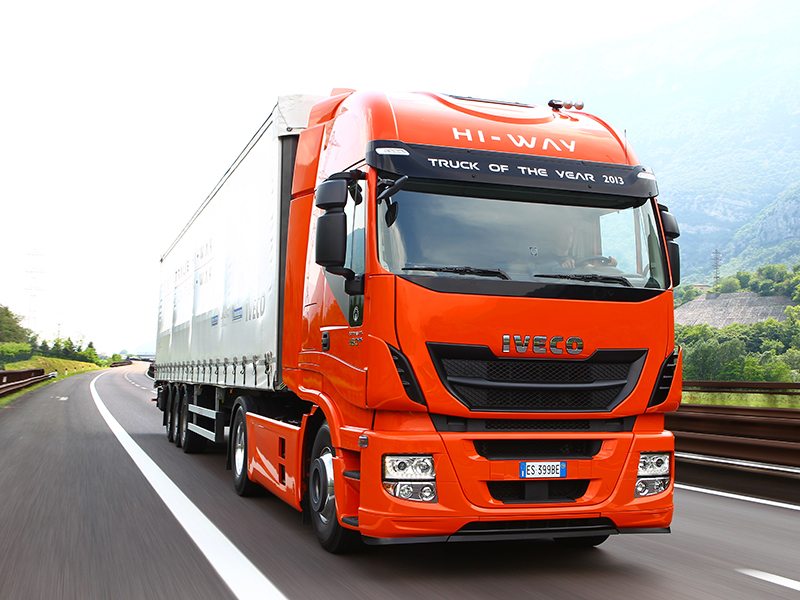 TÜV, one of the leading European technical certification centres, has certified that the Iveco Stralis Hi-Way Euro VI, thanks to the innovative catalytic reduction system HI-eSCR patented by FPT Industrial and the aerodynamic optimizations introduced with the new cab, allows a reduction of fuel consumption of 2.33% compared to the previous Euro V version.

This is an extremely important result, which translates into real savings for the customer and confirms the Iveco Stralis as a product with high added value and equipped with the most advanced technologies: a great solution for the transport business.

Thanks to the extreme efficiency of both engines and SCR catalytic reduction system (HI-eSCR), developed, patented and produced by FPT Industrial, the new Stralis range meets the limits set by the Euro VI standards without using EGR and therefore offers numerous advantages to Iveco customers: weight reduction, lower fuel consumption and increased durability.

The tests carried out compared the new Stralis Hi-Way tractor unit equipped with a 460 Hp Euro VI Cursor 11 engine with a similar vehicle of the previous generation equipped with a 460 Hp Euro V Cursor 10 engine, both in the EcoStralis version.
Contact
Client Relations

TheNewsMarket

clientrelations@thenewsmarket.com