03-OCT-2018

SOURCE: Auto Futures
Insight and Innovation from the Paris Motor Show - Auto Futures has got it covered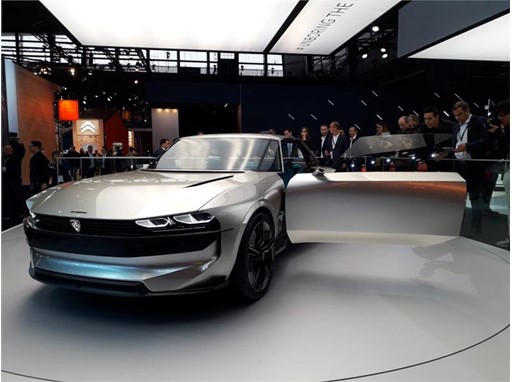 Hot on the heels of its launch at IAA Commercial Vehicles 2018 in Hannover, Auto Futures is reporting from the Paris Motor Show, bringing journalists all of the latest news, launches and innovations.
Fresh content from the 2018 Mondial De L'Auto is available at
www.autofutures.tv
, including a host of exclusive interviews with the industry's biggest brands and most innovative start-ups.
Interview highlights include:
Renault unveils a trilogy of robo-vehicles - Christian Ledoux, Global Director of Mobility Services, Renault
Driverless future is Navya's present – Nicolas de Cremiers, Head of Marketing, Navya
Meet the CEO with ambitions to charge up Europe - Michael Hajesch, CEO, Ionity
The Stuff of Legend: Peugeot unveils futuristic concept car e-Legend - Philippe-Emmanuel Jean, Concept Car Manager, Peugeot
Driving across Europe on a tank of natural gas - Andrew Shepherd, CNG expert, SEAT
Self-driving luxury cars must have an 'off switch' - Stephan Winkelmann, President, Bugatti Automobiles 
Auto Futures is a new digital content hub created by journalists for journalists. Brought to you by the team behind thenewsmarket.com,
www.autofutures.tv
is dedicated to the rapidly changing automotive industry and the future of mobility.
Auto Futures is a source of inspiring and innovative content to enhance the storytelling process. It takes a fresh look at technology, sustainability, brand innovation and events, and features profiles, interviews and thought leadership. Copyright-free content is available to download free of charge, including videos, images and press releases.