07-NOV-2013

SOURCE: Guggenheim Bilbao
The Guggenheim Museum Bilbao presents Garmendia, Maneros Zabala, Salaberria: "Process and Method" -- New Video Available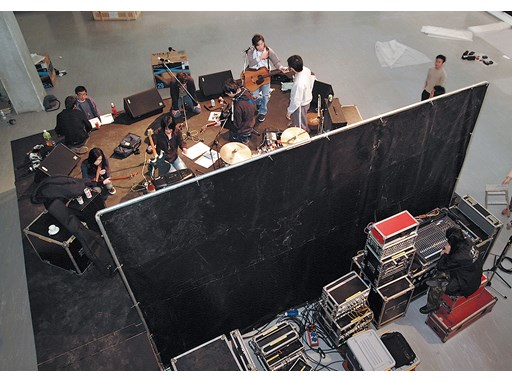 The Guggenheim Museum Bilbao presents Garmendia, Maneros Zabala, Salaberria . Process and Method,an exhibition that examines the careers of three Basque creators who were born in the late 1960s and the1970s whose practice shares a common interest in history as fodder for inquiry and revision. The showsurveys the careers of these artists via their most important works, showing the mutual feedback amongthem, and it also displays three new works created especially for the Museum, which will become part ofthe Bilbao collection.

The analysis of history as a way to evidence its contradictions and ambiguities is a shared strategy in theartistic practice of Iñaki Garmendia, Erlea Maneros Zabala, and Xabier Salaberria. Beyond deconstructingthe history itself, these artists more subtly and imperceptibly express a "shared sensibility," such that theprocesses of re-creation, appropriation, and reinterpretation are part of their approaches to the concept ofart.

We can also discern in these artists a phenomenological view of the state of matters, which is coupled witha vision that encompasses the experience of the everyday. Their avenues of inquiry, both shared andrelevant, do not take shape in a uniform aesthetic expression but in vectors that make up a pluralistic web.This mesh has a substrate which sometimes has to do with territory and other times with the history of theideas and artistic movements of the 20th century.

Throughout the third floor of the Museum, the exhibition brings together photographs, videos, engravings,drawings, watercolors, and installations created between 2001 and today, reflecting the diversity ofmediums and techniques used by these contemporary artists. The works in the show come from a varietyof museums, galleries, and private collectors, as well as from the artists' own collections.

The exhibition analyzes the careers of these three artists from the Basque Country who represent threevery different ways of approaching the process of revising, decontextualizing, and creating new realitiesbased on different reference-histories that therefore prompt personal and highly unique interpretations byviewers.