05-MAY-2017

Irvine, Calif.

SOURCE: Kia Motors America
Kia Motors Returns to Mom 2.0 Summit for Third Consecutive Year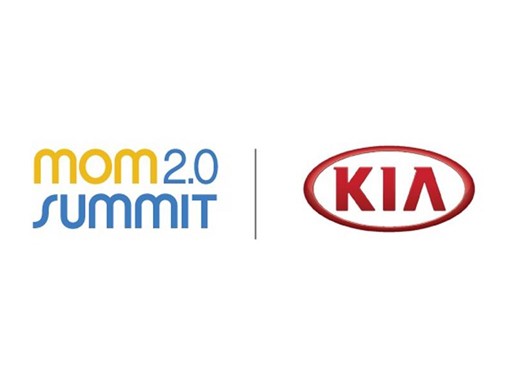 Automaker to Showcase Growing Line of Hybrid and Electric Vehicles at the Sold-Out Conference for Online and On-Air Content Creator
More than 800 leading bloggers, entrepreneurs and marketers expected to test-drive and create unique content with four award-winning Kia modelss
As part of the brand's ongoing support of digital influencer communities, Kia will serve as the Host Sponsor of the 2017 Iris Awards ceremony which honors standout content creators and platforms in the parent media space
For the third consecutive year, Kia Motors America (KMA) will proudly serve as Premier Sponsor and Official Transportation Sponsor of the Mom 2.0 Summit, which takes place in Orlando from May 10-12. The conference, attended by more than 800 leading influencers, content creators, bloggers, female entrepreneurs, and marketers, is designed as an open forum for sharing ideas, developing creative digital content and highlighting unique programs and platforms that engage audiences, online and beyond. In addition, Kia is Host Sponsor of the 2017 Iris Awards ceremony, which honors stand-out content creators in the parenting media space.

At this year's summit, Kia will feature hybrid and all-electric vehicles from the brand's expanding EcoDynamics lineup, including the all-new Niro crossover, the Optima Hybrid and Plug-in Hybrid models, and the Soul EV , all of which were named by the editors of Kelley Blue Book's KBB.com as "Best Eco-Friendly Cars" under $40,000.
"Kia is committed to sustainability and is investing more than $10 billion to develop new technologies that reduce emissions and increase fuel efficiency, so we are excited to share our growing lineup of EcoDynamic vehicles with attendees at the Mom 2.0 Summit," said Kimberley Gardiner, director of marketing communications, KMA. "Digital influencers are connectors, and their followers seek advice and counsel from them, just as they would a family member, friend or trusted confidant. Building close and personal relationships with influencers helps extend the Kia story, and there's no better place to do so than the Mom 2.0 Summit which represents the best and brightest in this ever-evolving genre."
Kia's support of the influencer community has been extended to include the brand's role as Host Sponsor of the 2017 Iris Awards ceremony, which recognizes the finest expressions in art, commentary, commerce, philanthropy, ideas and connections, and celebrates the emerging industry overall. The Iris Awards will be handed out during a
livecast
​ gala ceremony on May 12.
"Kia's continued dedication to this industry event, and now their support of the 2017 Iris Awards, underscores their celebration of the powerful content developed by today's leading parenting media," said Carrie Pacini, Mom 2.0 co-founder. "The combined total audiences of Mom 2.0 influencers exceed 100 million individual readers, fans and followers, and forward-thinking brands like Kia know that Mom 2.0 is a highly effective way to reach a large, engaged audience of parents across the nation and around the world."
Contact
Client Relations

TheNewsMarket

clientrelations@thenewsmarket.com