23-AUG-2016

DANVILLE, Va.

SOURCE: Lamborghini
Lamborghini Blancpain Super Trofeo North America Drivers, Teams Looking for Strong Start to Second Half of Season at VIR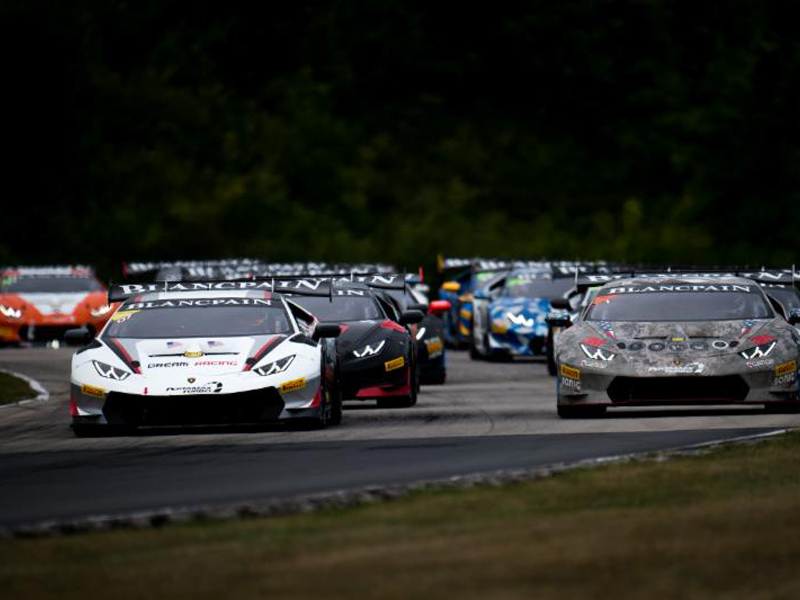 VIRginia International Raceway is the only circuit to host Super Trofeo North America in each of its first four seasons.
Shinya Michimi leads the Pro points standings but will have the most competition he's seen all year in the Pro division this weekend.
The VIR race weekend will be the home race for Rodriguez's North Carolina-based Change Racing team and its Lamborghini Carolinas dealership
DANVILLE, Va. (Aug. 23, 2016) – The Lamborghini Blancpain Super Trofeo North American series enters the second half of its exciting 2016 season with Rounds 7 and 8 on Aug. 26-28 at scenic VIRginia International Raceway.

After six exciting rounds to start the 2016 season, one of the fastest one-make series in the world is heading to the 17-turn, 3.27-mile circuit in Danville, Virginia, the only track to host the series in all four of its North American seasons.

There will be two 50-minute races at VIR. Race 1 is scheduled to start at 10:45 a.m. (ET) Saturday, Aug. 27. Race 2 will start at 9:50 a.m. Sunday, Aug. 28. Two practices will take place Friday, followed by a double qualifying session starting at 5:50 p.m.

Both races will be live-streamed at MotorTrendOnDemand.com and squadracorse.lamborghini.com/live-streaming.

Racing in the series is divided into separate podiums, recognizing the breadth of talent in the Super Trofeo field. After each race, there is a podium for the top three finishers overall and the Pro-Am, Amateur and Lamborghini Cup divisions. The championship provides exciting action for professional and aspiring professional drivers alike.
Contact
Client Relations

TheNewsMarket

clientrelations@thenewsmarket.com