22-JUL-2013

SOURCE: LEGO Group
LEGO Group Spent 4 Years Documenting that Products Meet World's Strictest Safety Requirements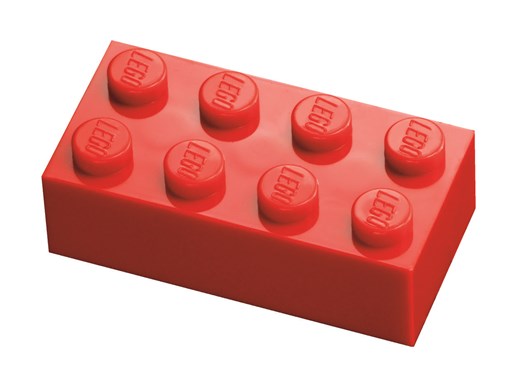 Since 2008 more than 20 employees at the LEGO Group have had the task of verifying that over 2,000 raw materials used in LEGO® products satisfy the requirements of the new EU Toy Safety Directive which came into force this weekend.

The new directive lays down stringent demands for the materials and the related documentation used in toy manufacture. The LEGO Group's way of performing safety assessment has been in place for many years and LEGO products always live up to the strictest safety standards globally. As a response to the new Directive the LEGO Group has chosen to expand and refine its approach.

Since late 2008 the company has worked intensively to ensure that all products comply with the new legislation. On July 20, 2013, the final part of the directive – the chemical requirements of the EU Toy Safety Directive – came into force. Jørgen Vig Knudstorp, CEO of the LEGO Group, states:"Product safety is our highest priority, and we have always been committed to providing products which live up to the strictest requirements globally as it is essential to us that children all over the world can enjoy the safest possible LEGO play. The new Toy Safety Directive enforces high demands for safety performance, and we fully support this."

The LEGO Group has chosen to interpret the new Directive in the strictest manner possible. As a result every individual substance, raw material, LEGO element and LEGO set is screened to verify compliance with the Toy Safety Directive as well as other legislation, e.g. US legislation, and also with the Group's internal requirements. Applying such a high level of analysis goes beyond compliance with legal requirements to ensure that LEGO bricks are made of only the absolutely safest and cleanest materials.

The foundation of the LEGO play experience is derived from the iconic 2x4 brick. To satisfy the Directive's requirements a single LEGO brick goes through detailed safety documentation: an element risk assessment, a toy safety report and for quality: an element approval and a technical drawing must be present. When you include the checks for raw materials this adds up to 10 checkpoints. In printed form, these reports and supporting documents for a single LEGO brick fill 25 pages. The LEGO Fire Truck item number 60002 which consists of 206 LEGO elements is a specific example of the extensive documentation required before any LEGO product is released for sale. Before the Fire Truck set was approved it passed more than 1,000 checkpoints in the LEGO Group.

Available materials include general views and still images.