01-APR-2015

New York

SOURCE: Nissan North America, Inc.
Nissan Group Reports March 2015 And 2014 Fiscal Year Total Sales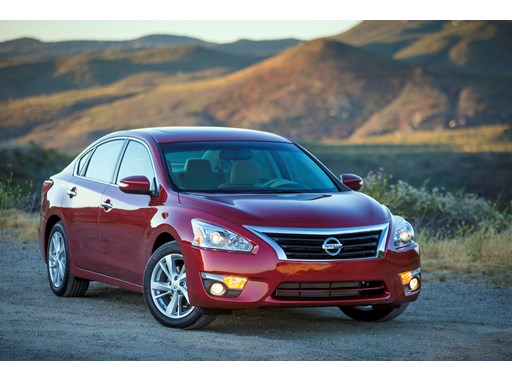 Nissan today announced total U.S. sales for March 2015 of 145,085 units, marking the second-best U.S. sales month in company history. For the company's 2014 fiscal year, Nissan set an all-time record with 1,399,557 total U.S. sales, an increase of 8.9 percent over its 2013 fiscal year.

Nissan Division 2014 fiscal year highlights:
• In fiscal year 2014, Nissan Division set an all-time record with 1,279,606 total sales.
• Nissan also set fiscal year sales records for Altima, LEAF, Rogue, Versa and the NV full-size van lineup.

March highlights
• Nissan Division sold 132,560 vehicles in March, the division's second-best-ever U.S. sales month.
• March 2015 was Nissan's best-ever month for truck sales, led by gains by the brand's crossovers including Rogue, Murano and Pathfinder.
• Rogue crossover sales set an all-time record at 27,418, up 41.2 percent over the prior year.
• Sentra sales were up 10.1 percent to 21,277.
• Pathfinder sales grew 8.9 percent to 8,594.
• Nissan will unveil the all-new Maxima, the brand's "4-Door Sports Car," on Thursday, April 2, 2015, at the New York International Auto Show.

For more information on Infiniti's sales performance, please visit InfinitiNews.com.

NOTE: To ensure consistency in global sales reporting, Nissan calculates monthly variances on a straight-percentage basis, unadjusted for the number of selling days. March 2015 had 25 selling days, while March 2014 had 26 selling days.
Contact
Client Relations

TheNewsMarket

clientrelations@thenewsmarket.com