20-NOV-2014

SOURCE: Norway
Oslo Symposium on Advancing Women's Rights and Empowerment in Afghanistan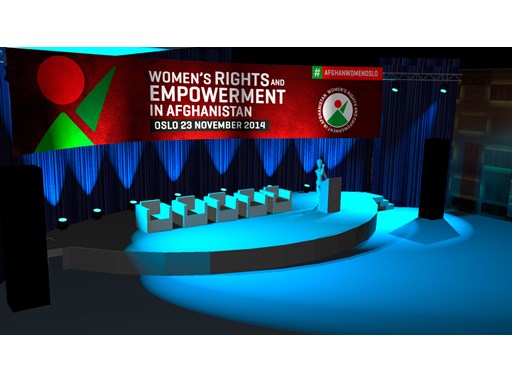 There has been remarkable progress in the lives of Afghan women over the last long decade. Over the past few years 28% of Afghan parliament seats have been filled by women. School enrolment of Afghan girls is now 38% of the total. Despite all this progress, the achievements remain fragile, and there are many challenges ahead.
23 November Norway is hosting the Oslo Symposium on Advancing Women's Rights and Empowerment in Afghanistan. Prime Minister Erna Solberg and Rula Ghani, Afghanistan's new first lady, will be opening the symposium. Professor Husn Banu Ghazanfar, Afghanistan's Minister of Women's Affairs, and a number of Afghan members of parliament and activists will also be present.
The purpose of the symposium is to provide an arena for discussing how Afghanistan can advance women's rights and empowerment, as well as how the international community can support the necessary reforms.
Streaming available: 
http://www.regjeringen.no/nb/dep/ud/lyd_bilde/nett_tv/afghan_women.html?id=774761
Contact
Client Relations

TheNewsMarket

clientrelations@thenewsmarket.com