16-OCT-2013

SOURCE: Norway
The Official Appointment of Norway's New Government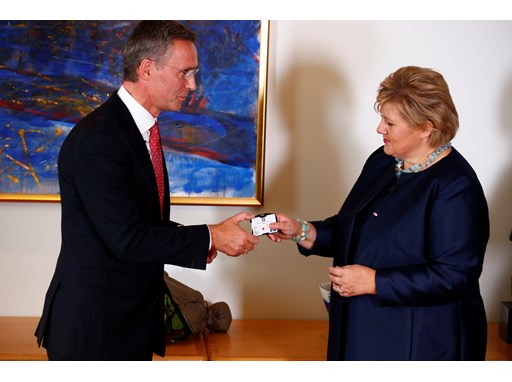 Norway's new government is presented outside of the Royal Palace in Oslo. The new Prime Minister, Ms Erna Solberg is giving a comment about the main areas the government will focus on.

Former Norwegian Prime Minister, Mr Jens Stoltenberg, formally handed over the keys to the PM's office to Ms Erna Solberg just after 1PM CEST today.

Available content includes the new government outside the Royal Palace and an extract of Ms Erna Solberg's speech as well as views of the handing-over of the keys.
Contact
Client Relations

TheNewsMarket

clientrelations@thenewsmarket.com