12-SEP-2012

LONDON

SOURCE: PricewaterhouseCoopers LLP
Audits are higly valued -- but more can be done to boost relevance and meet evolving needs, PwC survey reveals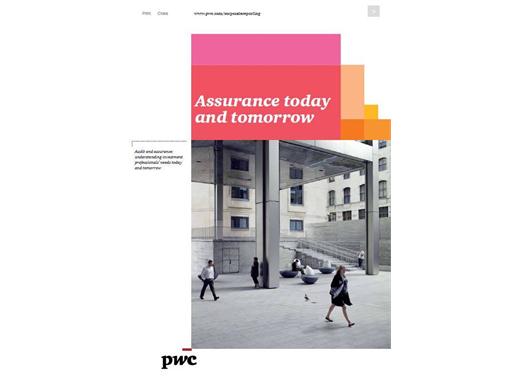 Audits and audit opinions are highly valued and have a major impact in influencing investment decisions, according to a new PwC global survey of investment professionals.
But there is a strong appetite for the audit to evolve, so that the audit remains reliable, relevant and valued in the future.
The findings arise from an in-depth survey of the views of more than 100 investors and analysts from 11 capital markets around the world. The questions probed their perceptions of today's audits and audit opinions, along with their views of what can be done by auditors and others to boost the value gained from audit and assurance.
Says Richard Sexton, PwC's Deputy Global Assurance Leader: "The audit underpins market confidence in a company's financial reporting; so the contribution of investors and analysts in this debate is vitally important, although not often heard."
Some key messages coming out of the survey of investment professionals include:
They value the audit – audit opinions influence their investment decisions
Management, audit committees and auditors all have a part to play in 'beefing up' the audit process
But it's quality not quantity that matters – many investors and analysts revealed their understanding of the tensions that can arise, for example, between providing more information about the audit process whilst maintaining the quality of disclosures
Investment professionals would be interested in assurance over the metrics that move markets; for example, industry-specific and key non-GAAP numbers – particularly if some ground rules or standard definitions can be developed
More investment professionals than not consider the audit profession to be sufficiently independent – but some suggest such confidence could be boosted by more regular dialogue.
Says Richard Sexton: "The insights into the views of the investment community strengthen our determination to continue to work for reform in the corporate reporting environment as a whole.
"The audit alone cannot solve all the issues and demands on the capital market information system. But there are challenges that auditors can and must respond to; and we are determined to take a lead in seeking to achieve genuine improvements in the short term."