20-MAY-2013

SOURCE: PricewaterhouseCoopers LLP
Businesses urged to tackle disaster risk reduction in new UN / PwC led initiative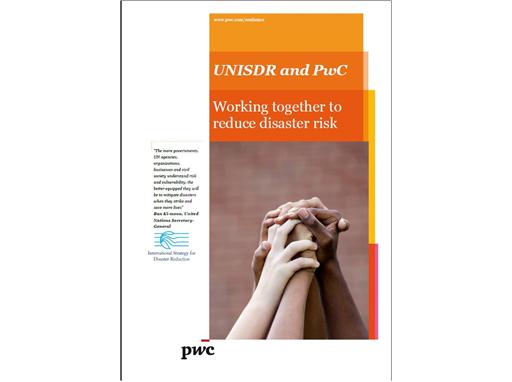 A new report by the UN International Strategy for Disaster Reduction (UNISDR) and PwC warns that large multinationals' dependencies on international supply chains, infrastructure and markets poses a systemic risk to 'business as usual'.

The findings come after a separate report, the UN's Global Assessment of Risk (GAR13) report warned that direct losses from floods, earthquakes and drought were under-estimated by at least 50%. The GAR13 warned that business needed to act to protect itself better, as mounting losses this century from catastrophic events top $2.5 trillion and economic losses were described as 'out of control.'

The UNISDR/PwC report Working together to reduce disaster risk examined disaster risk management approaches and experiences in 14 leading global businesses, including Nestle, Walmart, General Electric, Citigroup and BG Group. It was launched to mark a new initiative led by UNISDR and PwC to link private sector businesses of all sizes in disaster planning.

Businesses taking part in the report undertook a pilot assessment of their risk management activities which showed that while good practices existed for disaster risk reduction for corporate-owned assets, the level of understanding and ability to manage risks in local supply chains was far lower.
Contact
Client Relations

TheNewsMarket

clientrelations@thenewsmarket.com