23-OCT-2012

LONDON

SOURCE: PricewaterhouseCoopers LLP
Family business are 'unsung heroes' of the global economy, with increased sales and aggressive five-year growth plans, says PwC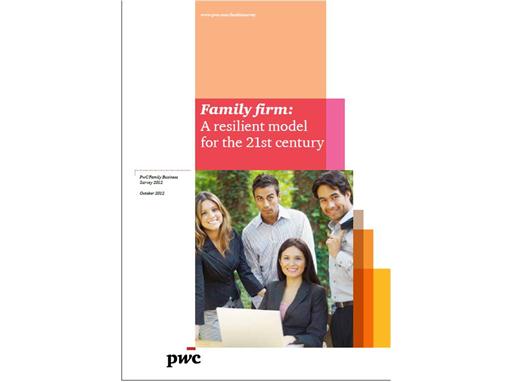 Two thirds of family firms around the world have grown their sales in the past year, and even more are confident that their ambitious growth targets for the next five years will be met.

Recruitment of skilled staff and the perennial problem of planning for succession are two of the key challenges facing family businesses.

These are just some of the findings of the latest PwC survey of 1952 family business executives in more than 30 countries worldwide.

Family businesses are thriving globally, with 65% having grown sales in the past year, compared to less than half in 2010 when PwC last conducted the survey. This sales growth has been particularly strong in Eastern Europe, Latin America and the Middle East. Only 19% saw a reduction in sales over the last year, compared to 34% two years ago.

As for the future, family firms are very ambitious, with 81% anticipating steady or quick and aggressive growth in the next five years. Of those who aim to grow, 93% are 'confident' about their company's growth prospects – and even this increases for the Middle East and Turkey.

Norbert Winkeljohann, member of PwC's Network Leadership Team, says: "Our survey clearly shows that family businesses are real 'unsung heroes'. They contribute in a massive way to the global economy and society – but do not believe they are well supported by governments, both in terms of tax regimes and access to finance."


Contact
Client Relations

TheNewsMarket

clientrelations@thenewsmarket.com