29-JAN-2013

SOURCE: PricewaterhouseCoopers LLP
Institutional M&A Investment Share Doubles in Power and Renewable Sector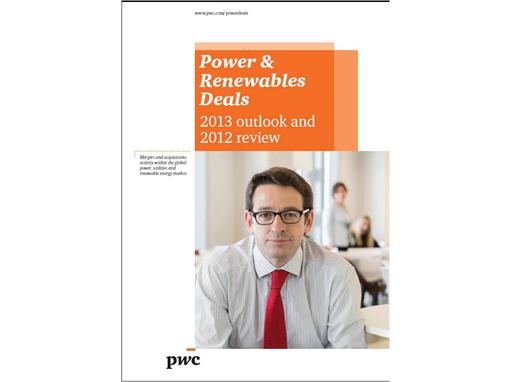 Andrew McCrosson, partner, UK power and utilities, PwC, said:

"In Europe, network deals have been a particular focus for institutional investors. They have continued to attract high premiums and will likely tempt existing asset owners to look closely at their options. The high premiums are in part due to the relatively stable regulatory frameworks, but also the significant capital expenditure requirements needed to replace much of the ageing infrastructure in Europe. Investors with a low cost of capital are able to finance these at levels below those allowed by regulators."

The era of cheap gas in the US has transformed valuations and M&A strategies. But the report warns that low prices cannot be taken for granted and the big M&A prizes in the US in 2013 could go to those with the foresight to correctly time the eventual upturn in gas prices.
Contact
Client Relations

TheNewsMarket

clientrelations@thenewsmarket.com