15-NOV-2012

London

SOURCE: PricewaterhouseCoopers LLP
Pharma industry on cusp of golden era, according to new PwC report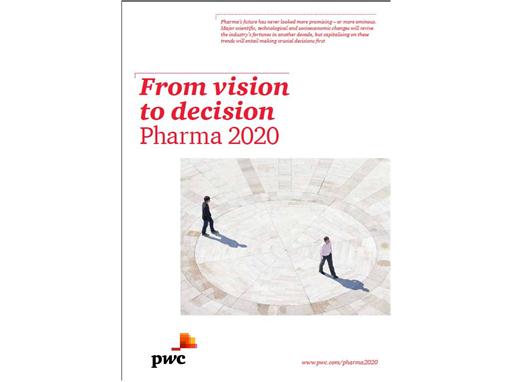 Major scientific and technological advances, alongside socio-demographic changes and increasing demand for medicines, will revive pharma's fortunes post 2020, according to a new report from PwC, Pharma 2020: From vision to decision.

However, in order to survive to 2020 and then to potentially thrive on the opportunities the next decade holds, important decisions need to be made - and the challenges of rising customers expectations, poor scientific productivity and cultural barriers need to be addressed.

One of the major hurdles facing the pharma industry is the rising healthcare bill. Its expenditure as a percentage of GDP is climbing in countries in every income bracket and is increasing most steeply in the mature markets where the industry has historically made most of its money. At a time when all economies are feeling the tougher times, the industry is having to play its part. The bill payers are demanding better outcomes and introducing new mechanisms to measure these as a precondition for paying for new medicines.

As a result, PwC research suggests that the pharma industry must either offer more value without charging more or prove that it can remove costs from another part of the healthcare system to make room for the higher prices it's charging. For example, the scope for helping healthcare payers save money in the mature markets is huge. Currently, roughly more than 85% of the health budget goes on healthcare services and less than 15% on medicines – so if the industry can reduce spend on costly medical services and procedures, PwC estimates that its share of healthcare expenditure in these countries could rise to 20% by 2020.
Contact
Client Relations

TheNewsMarket

clientrelations@thenewsmarket.com