PUMA x MERCEDES AMG PETRONAS DRIVERS LEWIS HAMILTON & VALTTERI BOTTAS STUN MONTREAL CROWDS AT EVENT WITH CIRQUE DU SOLEIL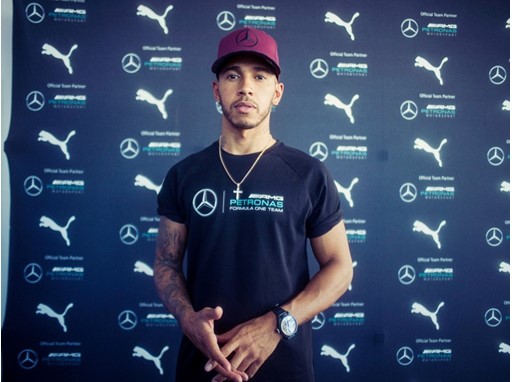 Mercedes-AMG Petronas drivers, Lewis Hamilton and Valtteri Bottas were the surprise element in a special training and performance with the new Cirque Du Soleil show VOLTA.
This afternoon Mercedes-AMG Petronas Motorsport drivers Lewis Hamilton and Valtteri Bottas astonished spectators at the Big Top of Montreal in the new Cirque Du Soleil show, VOLTA, where they spent the afternoon training with performers.
The drivers changed the asphalt racing track for the main stage where they performed some unexpected acrobatics and BMX skills in the company of some talented artists following a sampling of the new show Volta. Both drivers were wearing the brand new AW17 motorsport collection.
Talking about their experience in Canada, both drivers were quoted:
Lewis: "I can't believe I'm actually on the stage here at the Cirque du Soleil - it was a bit nerve wracking but pretty exciting! I'm in awe of the artists and what they do on stage - it's completely blown me away to see it up close. I'd love to come and train with these guys one day."
Valtteri: "This has been a great day for me - some hockey this morning and then the BMX riding this afternoon. It's always nice to experience new things, new places, new people and it was exciting to see a small part of the new performance here - and to take part for the first time, too!"
For a sneak preview of the event, you can download the event video below.
#GearedForFaster