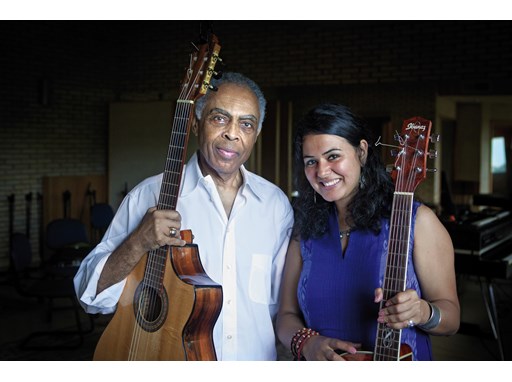 Some of the world's most prominent artists and international leaders in the arts gathered in Venice in October to celebrate the end of a year of rich creative exchange between the mentors and protégés of the 2012-2013 cycle of the Rolex Mentor and Protégé Arts Initiative, the philanthropic programme that pairs emerging young talents with artistic masters in seven disciplines.

Margaret Atwood, Gilberto Gil, William Kentridge, Lin Hwai-min, Walter Murch and Kazuyo Sejima – mentors respectively in literature, music, visual arts, dance, film and architecture – and their young protégés were honoured at a gala ceremony at La Fenice, Venice's renowned opera house, on 21 October. Rolex CEO Gian Riccardo Marini welcomed the nearly 500 guests and opened the proceedings.

A special tribute was made to theatre mentor Patrice Chéreau, who died on 7 October. Rolex is grateful for his participation in the programme and his generosity in sharing his wisdom and experience with the next generation.

Prior to this ceremony, the protégés showcased their work, which they had honed over the mentoring year, at the Rolex Arts Weekend. This well-curated festival of the arts took place over two days, 19-20 October, at a single venue, Venice's Fondazione Giorgio Cini, a former Benedictine monastery that is now dedicated to arts and learning.

The celebrations were held in Italy for the first time since the Rolex Arts Initiative was established in 2002, with Venice a particularly appropriate setting considering the city's history as a major centre of the arts where artistic apprenticeship took root and flourished.

"The passing on of artistic knowledge over generations is the premise upon which the Rolex Arts Initiative was built," said Rebecca Irvin, head of philanthropy at Rolex, "and Venice was a perfect place to celebrate and display this practice. This has been an exceptional mentoring year, with all of the pairs spending weeks together, discussing their art and benefiting from their shared conversations that are inspirational to both master and emerging artist."

That investment in time is reflected in the quality of the protégés' artworks, performances, readings, conversations and site-specific installations that Rolex presented at the Arts Weekend. Among the highlights were a premiere of dance protégé Eduardo Fukushima's solo, Crooked Man, which was developed in Taiwan during his mentorship with Lin Hwai-min, and a concert by music protégée Dina El Wedidi. She performed songs from her debut album and was joined on stage by her mentor Gilberto Gil, who advised her on the album and recorded a song with her.

The festival also featured cross-disciplinary discussions, 12-minute Speed Talks, with artistic luminaries such as mentors Lin Hwai-min and Gilberto Gil, author Wole Soyinka and Harvard literature professor Homi K. Bhabha.

Highlights of the 2012-2013 mentoring year were:

• For literature protégée, British author Naomi Alderman, the year provided the chance to discuss culture, books and the changing nature of writing with Margaret Atwood in London, Toronto and New York. With a mutual fascination for science and technology, they also collaborated on a novella about zombies, Happy Zombie Sunrise Home, for the digital platform Wattpad.

• Theatre mentor Patrice Chéreau went to Cracow to see his protégé Polish director Michał Borczuch's adaptation of Henrik Ibsen's work Brand early in the mentorship. They later met in Paris, Milan and Aix-en-Provence, where Borczuch was able to watch Chéreau prepare, rehearse and perform Richard Strauss' opera Elektra. Coming from different theatrical traditions and with different approaches to their art, they had an intense, year-long discussion on the nature and purpose of theatre.

• Egyptian music protégée Dina El Wedidi was catapulted onto the world stage from the beginning of her mentorship with Gilberto Gil. In addition to accompanying Gil to Montreux, New York and Rio de Janeiro, she appeared on stage with him at London's Back2Black festival and, later, when he travelled to her home country, at the 5th Cairo Jazz Festival. Through Gil's advice, El Wedidi developed a strong identity for her band and herself.

• Italian film protégée Sara Fgaier, who travelled to Cannes, Copenhagen and New York to spend time with her mentor Walter Murch, has effectively benefited from a master class in film editing, as she was exposed to an astounding array of film-editing techniques. During visits to the United States, she was able to observe Murch editing a documentary, Particle Fever.

• Brazilian dance protégé Eduardo Fukushima, of Asian heritage, spent a year at the Cloud Gate Dance Theatre of Taiwan at the invitation of his mentor Lin Hwai-min. The change of environments and new cultural experiences, including harvesting rice and participating in a pilgrimage, helped Fukushima to view his body differently.

• Colombian visual arts protégé Mateo López started his artistic conversation with his mentor, William Kentridge, in the United States. The dynamic encounter was continued in Amsterdam, where his mentor was performing, and then in Johannesburg where he spent several weeks working alongside Kentridge in his studio. Kentridge challenged López's way of creating art, taking him out of his comfort zone of precision drawing and encouraging him to consider other art forms, including performance art.

• During his mentorship, young Chinese architect Yang Zhao travelled to Japan eight times to benefit from the guidance of his mentor Kazuyo Sejima on the design of a Home-for-All – a gathering place for those who lost their homes in Japan's 2011 tsunami. The two architects exchanged observations and volleyed ideas back and forth, their shared passion for their work surpassing differences in age, experience and culture.