04-DEC-2015

SOURCE: Rolex
Year of Mentoring - Dance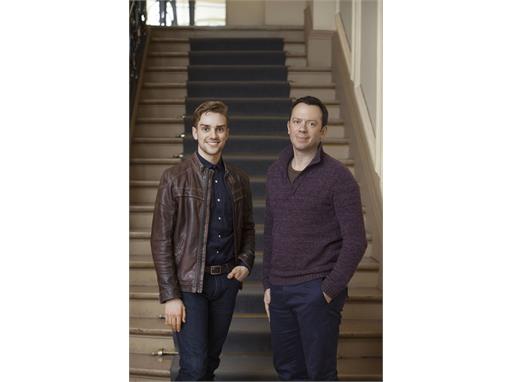 It would be difficult to think of a better career boost for a rising young choreographer like American Myles Thatcher than a year-long mentorship with one of the world's most gifted contemporary masters of dance, Alexei Ratmansky, former artistic director of the Bolshoi Ballet and now artist-in-residence at the American Ballet Theatre. Absolutely devoted to classical dance, Thatcher embraced the many opportunities Ratmansky gave him to watch, and comment on the master choreographer's work. Thatcher spent several weeks in New York, where the mentor is based, and a month in Munich, where Ratmansky was preparing a production ofPaquita. Ratmansky travelled to San Francisco to see his protégé's work – and give feedback on Thatcher's new choreography. Even when mentor and protégé were in their respective home companies, on the east and west coasts of the U.S., they exchanged videos and emails to keep constantly up-to-date on each other's work. Although they have different choreographing styles, the pair found they share a core ballet ethos, as well as agreement on ballet technique; both believe classical ballet is not frozen in the past, with a focus purely on precision and discipline; rather, they are convinced that ballet is a living, evolving art, with many possibilities for the future. At least one critic saw Ratmansky's influence in Manifesto, Thatcher's ballet that premiered in February 2015. "Signs of the mentorship appear readily in Manifesto, which displays a tension between the classical and the contemporary," wrote Craig Hubert on the Blouin Art website.
Alexei Ratmansky
Mentor
Russia's Alexei Ratmansky, recognized as one of the world's most influential and sought-after choreographers, is currently artist-in-residence at the American Ballet Theatre. He is credited with moving ballet forward while maintaining its classical origins and revitalizing storytelling in his productions. Ratmansky performed with the Kiev Ballet, Royal Winnipeg Ballet and Royal Danish Ballet before becoming artistic director of the Bolshoi Ballet in 2004.
Myles Thatcher
Protégé
Acknowledged for his versatility and profound talent as a rising star of classical ballet, American dancer Myles Thatcher has been described as a choreographer with incredible potential by Helgi Tomasson, Artistic Director and Principal Choreographer of the San Francisco Ballet. "I am intrigued by the endless possibilities of moving bodies in space," says Thatcher, who remembers choreographing a piece to the Nutcracker Suite when he was a child. Thatcher attended the Harid Conservatory in Florida and studied at New York's Ellison Ballet School before joining the San Francisco Ballet School Trainee Program in 2008. In 2009, he joined the company as an apprentice and was accepted into the corps de ballet a year later. Two of his latest works for the school's trainees are Spinae (2011–2012) and Stone and Steel (2013). In February this year, at age 24, he became the first San Francisco Ballet corps member in three decades to choreograph a work – Manifesto – for the company's subscription season. Recently, he was invited to create new works for the Joffrey Ballet and New York City Ballet.
ALEXEI RATMANSKY
Asked why he had selected Myles Thatcher as his protégé from three finalists, Alexei Ratmansky said: "I just thought his work was the best. I even had the selfish idea that maybe I could learn something from him."
"I wanted to give him [Thatcher] some feedback. You try to find the logic, to see the thought behind the movement. I tried to be inside his mind, to look at things through his eyes."
MYLES THATCHER
On being mentored by Alexei Ratmansky: "To have a role model who is so humble,so lacking in ego… I needed to see that it was possible. Ratmansky's integrity meansthe world. If I'm going to look up to somebody, I want it to be someone I believe in and respect wholly."
On developing his choreography: "I'm trying to experiment with the formula of the layout of ballets to see what I can get away with. I think, especially now, I need to take those risks and make sure to learn something from new work."