Enter, Super Bowl Sunday…
February 4, 2018
Minnesota, US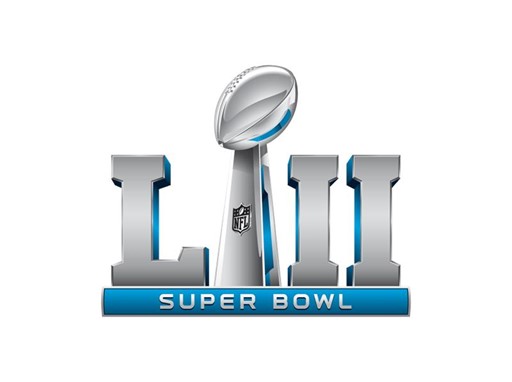 It's that time again. The annual mega American sports event known as the Super Bowl is scheduled to get underway (for the 52nd time) on Sunday February 4, at 6:30 pm EST. Along with the sport comes the real entertainment – the much-anticipated and colossally expensive advertisements that will be aired throughout the game.
Though Super Bowl adverts are usually kept under lock and key and not unveiled before going live, here's a sneak peek into the top commercials that are expected to air during this year's event.
Pepsi
One of the most memorable Super Bowl commercials ever was created by Pepsi and starred the then 25-year old super model Cindy Crawford. Fast-forward 26 years later and Cindy's 18 year old son Presley Gerber will appear in this Pepsi commercial alongside his mom.
Amazon
The e-commerce giant has produced a campaign around the unfortunate and unforeseen event of Alexa, Amazon's virtual personal assistant, losing her voice.
Stella Artois
Matt Damon is doing his part in giving back to the community and asking Super Bowl fans to help provide access to clean water in developing countries by purchasing a Limited-Edition Stella Artois Chalice. While this commercial may not be meant to entertain, it should certainly engage viewers with a call to action.
Michelob Ultra
Super fit actor Chris Pratt, the star of sci-fi thrillers Jurassic Park and Guardians of the Galaxy, plays his usual charming self in this beer commercial. Michelob Ultra, whose mantra is that you can drink Michelob and still be fit, brings its point home in this comical ad featuring Pratt.
Universal Studios
How could the Super Bowl truly be complete without an appearance from one of the NFL's greatest quarterbacks of all time? Apparently it couldn't, which is why Universal Studios created this commercial featuring two-time Super Bowl winner, Peyton Manning.
Kia
With its 9th consecutive appearance at the Super Bowl, Kia has managed to out-do itself with the production of the Kia Stinger GT and the accompanying ad campaign entitled "fuelled by youth, A state of Mind" featuring Aerosmith rock legend Steven Tyler and the Formula 1 champion, Emerson Fittipaldi. For more on this ad, follow this link http://www.thenewsmarket.com/global/latest-news/all/steven-tyler-and-emerson-fittipaldi-hit-the-racetrack-in-kia-motors---super-bowl-ad-for-the-all-new-/s/99798d44-93c7-4ab1-a4bb-ae9ec4fa8a20
So there you have it. 6 great reasons to join over 111 million viewers and tune into the big game on Sunday. Get your popcorn ready.
Contact
Client Relations

TheNewsMarket

clientrelations@thenewsmarket.com