Tech Giants Look to Israel for Inspiration
November 6, 2017
Israel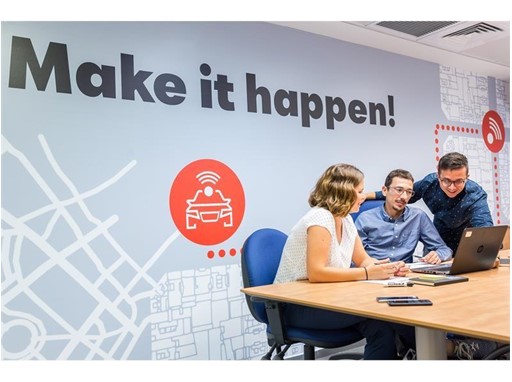 It's got a population smaller than London yet Israel is rated as the second most innovative country in the world behind Switzerland (according to the World Economic Forum). It currently has more than 7,000 emerging businesses, half of them are committed to areas such as IT or internet software. These facts have not gone unnoticed by the major tech and auto giants.

Earlier this year the computer chipmaker Intel caused waves when it bought Mobileye for $15 billion dollars making it the biggest ever acquisition of an Israeli tech company. Mobileye is a supplier of systems used in automotive collision detection systems. The deal is seen as central to Intel's push into the fast growing autonomous vehicle systems, data and services sector which it believes will be worth $70 billion by 2030.
As expected, the auto giants are also getting in on the act. Their aim is to tap into the local expertise. Spain's SEAT has just announced XPLORA, an initiative based in Tel Aviv designed to identify innovative projects that could lead to future solutions and business models for the brand.
According to SEAT's President, Luca de Meo: "Israel is a benchmark country in innovation, and is considered the 'nation of startups', so there is no better place to launch an initiative of this kind".
For the full story on XPLORA and the opportunity to download high resolution images, follow the link:
http://www.thenewsmarket.com/global/latest-news/all/seat-and-champion-motors-create-xplora--a-partnership-on-technological-innovation-in-israel/s/9716fece-0b30-4b4c-920c-1c7b62a54d93​
Two other car manufacturers have also recently announced their plans to invest in specialist hubs in Israel. Volkswagen and Hyundai are to open research and development centres. They unveiled their plans at The Fuel Choices and Smart Mobility conference in Tel Aviv.
The number of startups targeting the automotive sector and smart mobility in Israel has witnessed a dramatic increase over the last few years. In 2013, the country had 87 companies, whereas today there is a total of 520 new businesses in this sector. Pretty impressive for a country without its own car manufacturing industry.