03-FEB-2014

SOURCE: Thyssen Museum
New Video Available -- The Museo Thyssen presents "Cézanne: Site – Non Site"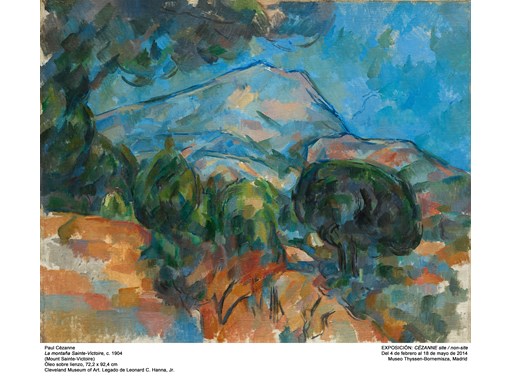 4 February to 18 May 2014
The Museo Thyssen in Madrid is presenting the first retrospective on Cézanne to be held in Spain in thirty years, following the one at the MEAC in 1984. The exhibition, curated by Guillermo Solana, includes 58 works: 49 oils and 9 watercolours lent by museums and private collections around the world (including the USA, Australia and Japan), many not previously seen in Spain. They are shown alongside nine works by artists such as Pissarro, Gauguin, Bernard, Derain, Braque, Dufy and Lhote.
Useful links, more information:
Museo Thyssen-Bornemisza – Press Office. Paseo del Prado, 8. 28014 Madrid.
Tel. +34 914 203 944 / 913 600 236.
Fax +34 914 202 780.
email: prensa@museothyssen.org;
www.museothyssen.org
http://www.museothyssen.org/microsites/prensa/2014/cezanne/index.html