What to Expect at This Year's Geneva Motor Show
8 March 2018 – 18 March 2018
Switzerland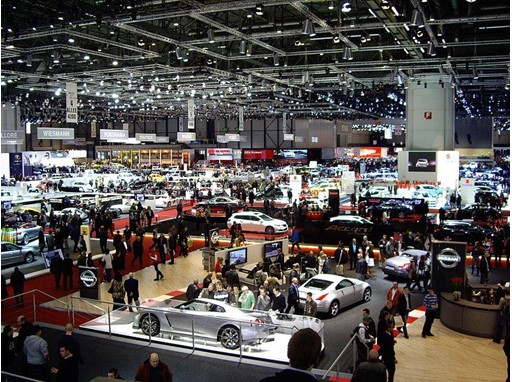 It's that time of year again. Yes, the 88th Geneva International Motor Show get underway on March 8 at the Palexpo and goes on until March 18. The first Geneva Motor show was held in 1905 and it has been going strong ever since due to it arguably being the most important automotive show in the world.
The show's popularity and importance in the event calendar remains due to the promise of a glitzy and iconic car displays from the biggest car manufacturers like Ford, SEAT and Audi. Although the Geneva Auto show is held in Europe, Asian and American car manufacturers will be making their presence known as well, with the likes of Kia, Nissan and Toyota vying for the spotlight.
This year's show will also be abuzz with talk surrounding US President Donald Trump's unexpected threat to impose taxes on European cars if the European Union decides to retaliate against his proposed tariffs on steel and aluminium. Trump's rhetoric has raised tensions between world leaders and concerns at the headquarters of Europe's major car manufacturers.
Away from the hot global topics such as trade tariffs and the impact of Brexit, expect a glimpse of the new Audi A6, a sneak-peek at the next generation Kia Ceed, Ford Ka+ and SEAT Ateca Cupra, a full-frontal of the latest Lamborghini and the latest concept car from Rinspeed.
Watch this space for more coverage of the 88th Geneva International Motor Show.
Contact
Client Relations

TheNewsMarket

clientrelations@thenewsmarket.com
More From Trending
SUBSCRIBE TO RSS FEED
XML