24-APR-2013

SOURCE: Tudor
Baselworld 2013: Tudor Fastrider Black Shield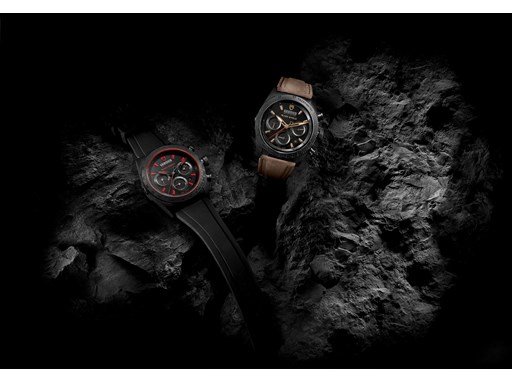 When high-tech ceramic meets the world of TUDOR, the result is, naturally, quite out of the ordinary; powerful and unique. And so it is with the new TUDOR Fastrider Black Shield, a distillation of strength and virility matched with supreme reliability.

Because the new TUDOR Fastrider Black Shield is, first of all, a monobloc case in high-tech blackmatt ceramic. It is also an extraordinary – totally black – timepiece. Finally, it is a chronograph with a fiery temperament adding its energy to a TUDOR line dedicated to speed and top performance. So much so that, if it were compared to a dream motorcycle, throbbing with power and feeling, the TUDOR Fastrider Black Shield would undoubtedly be associated with a bike without equal.

In this spirit, and to accompany the launch of the TUDOR Fastrider Black Shield, TUDOR – in collaboration with its partner, Ducati – has customized the one-of-a-kind Diavel Carbon model with a black matt finish on the whole motorcycle and signature red highlighting on the details.

These two mechanical machines, statements of extreme strength and masculinity, call for being presented in a world of untamed power and elements unleashed. A volcanic world, evoking with precision the high-temperature fusion at the origin of high-tech ceramic and the dynamic assertiveness of the TUDOR Fastrider Black Shield. Available material includes an edited piece and still images.