17-APR-2014

SOURCE: Tudor
Tudor, Timing Partner of the 2014 FIA World Endurance Championship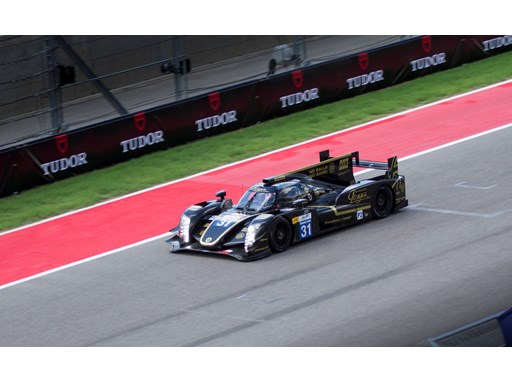 Since 2013, Tudor, the prestigious Swiss sporting watch brand, has become the Timing Partner of the FIA (Fédération Internationale de l'Automobile) World Endurance Championship (WEC).

Perfectly coherent with the Tudor universe, especially with its Grantour collection, this partnership offers the Swiss watch brand a high-profile role in the WEC, one of the FIA's most demanding championships that has greatly contributed to motor sport legend.

The FIA World Endurance Championship (WEC) chose TUDOR as its trusted Timing Partner for the seasons to come. For TUDOR, this agreement is not only a natural extension of the fabulous history that has linked the brand to motor sports for over half a century. It also seals the association between two partners that have made passion and performance the keys to their success.

Launched in June 2011 by the FIA and the ACO (Automobile Club de l'Ouest), the WEC perpetuates the historical links with the World Championship for Makes in the 1950s, 60s and 70s, the World Endurance Championship Group C in the 1980s and the World Sportscar Championship in the 1990s. With 8 races over the course of the 2013 season, the FIA World Endurance Championship alternates between legendary circuits (Silverstone, Spa-Francorchamps, Le Mans, Interlagos and Fuji) and locations where the history of motor sports remains to be written (Austin, Shanghai, Bahrain). If the WEC has become one of motor sports' iconic championships, it owes it for the most part to the very high level of its field – the most prestigious car makes are back – as well as to the environmental stakes that have made today's WEC one of the most brilliant displays of race car technology.