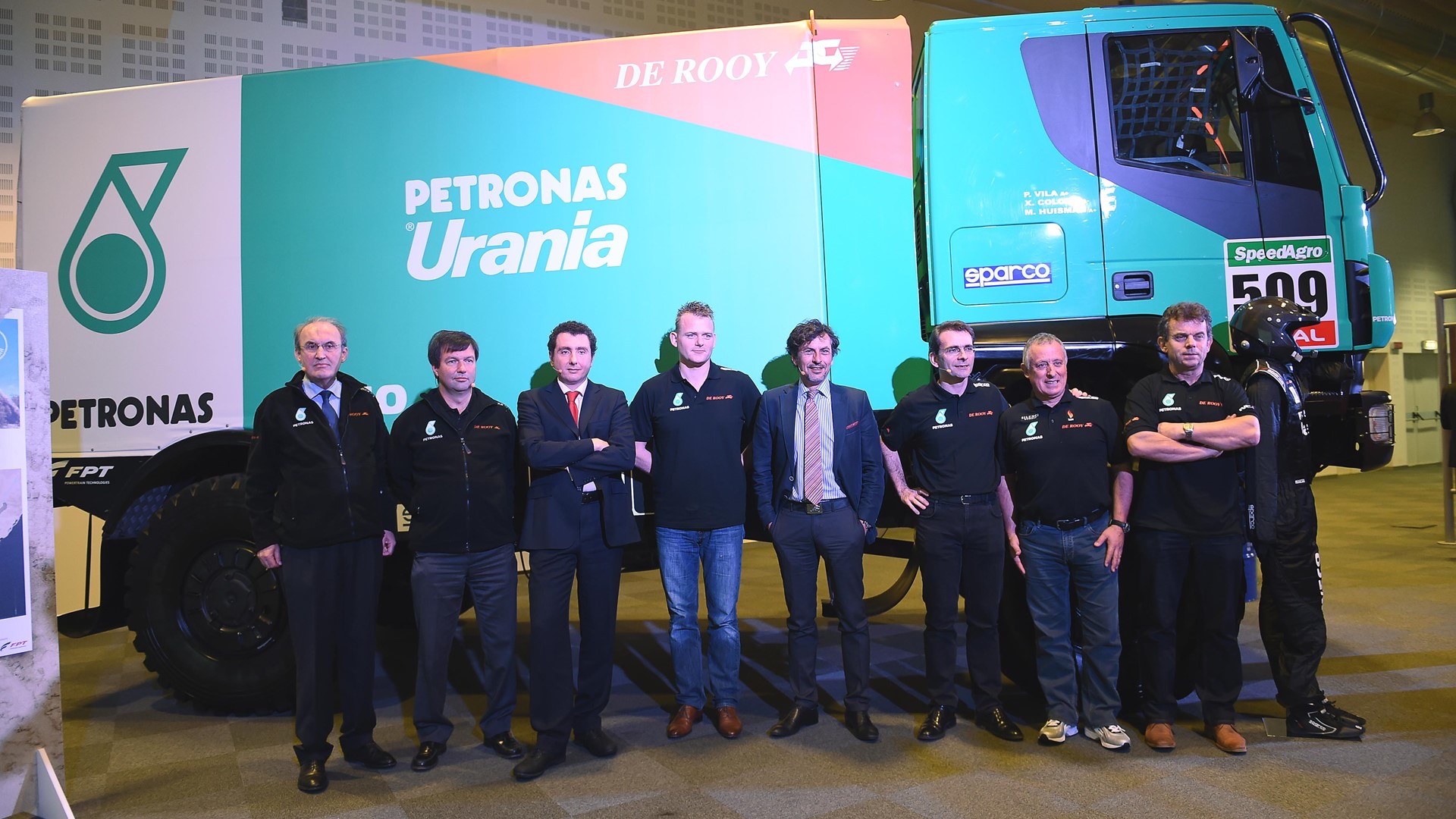 Team PETRONAS De Rooy Iveco announces participation in the next edition of the world's most famous off-road rally. Three Iveco vehicles are set to compete for a place on the podium.

Together again, ready to fight for a place on the podium at the 2015 Dakar: Iveco and FPT Industrial will once again feature at the world's biggest rally – the Dakar – as official sponsors of Team PETRONAS De Rooy Iveco. The news was announced today at a press conference held at CNH Industrial Village in Turin, Italy. International press attended the event where the new Team was presented.

The morning's proceedings saw speeches by Pierre Lahutte, Iveco Brand President, Riccardo Buratti, Engines Engineering Director at FPT Industrial, and Claudio Pastoris, CEO of Sparco, a global supplier of racing equipment. Speaking on behalf of PETRONAS were Giuseppe D'Arrigo, Regional Head of Europe, and Andrea Dolfi, Global OEM Liaison & Motorsport Manager, Research & Technology. Gerard De Rooy – captain of Team PETRONAS De Rooy Iveco – also took the floor to present the other members of the Team and outline the main characteristics and challenges of the 2015 race.