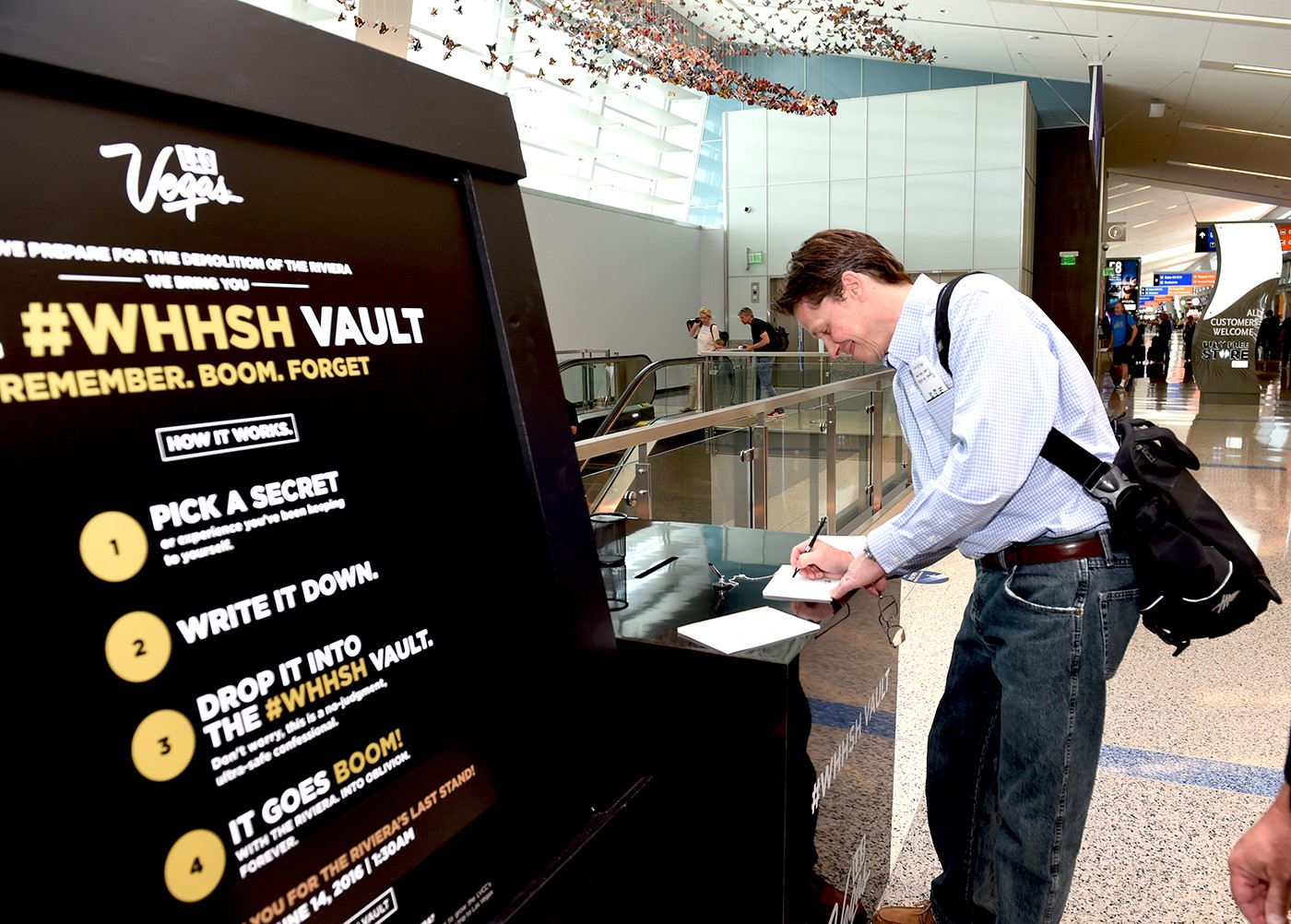 LAS VEGAS  – Las Vegas bid farewell to the Strip's original high-rise, the Riviera Hotel & Casino, as the Monaco tower was imploded at 2:37 a.m., Tuesday, June 14. As the walls came down, thousands of "What Happens Here, Stays Here" (WHHSH) memories and confessions from around the world were sealed forever, the ultimate "What Happens Here, Stays Here" moment.
Las Vegas loyalists submitted hand-written WHHSH confessions at the iconic Welcome to Las Vegas Sign, Downtown Container Park and McCarran International Airport, and digital confessions were collected on whhsh.com. All digital entries were automatically entered into a contest to win a three-day, two-night vacation to Las Vegas to create new "What Happens Here, Stays Here" memories.
The implosion of the Riviera will lead to exciting changes on the north end of the Las Vegas Strip as the space is utilized for an expansion of the Las Vegas Convention Center. A proven asset and economic driver to the Las Vegas community, the Las Vegas Convention Center expansion ensures the destination is able to keep up with the ever-evolving needs of trade show clients and maintain its status as the No. 1 trade show destination in North America.