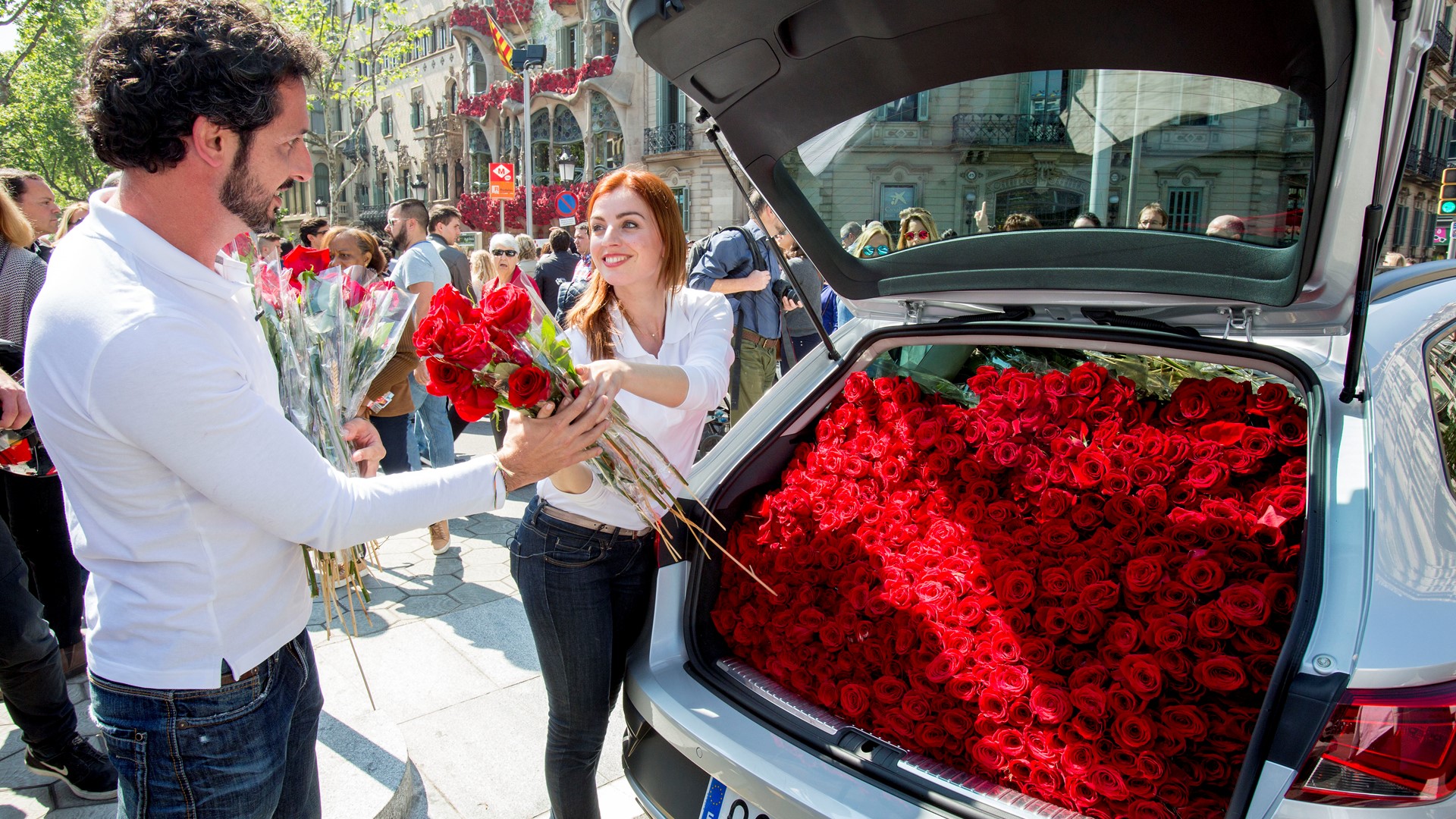 23 April in Barcelona is no ordinary day. The entire city smells of literature and rose petals. Thousands of people take to the streets to celebrate World Book Day as well as Saint George's Day, a holiday characterised by sweethearts and avid readers exchanging roses and books. To celebrate the tradition, SEAT has proposed yet another challenge; a year ago today, the boot of a Leon X-PERIENCE was filled with 1,168 books and this time they want to see just how many roses they can successfully fit in the luggage compartment of exactly the same model.

At sunrise, our florists for the day begin placing roses in the car. The final count is 1,500 with the rear seat backrests folded, leaving 1,470 litres of loading space in the boot of the X-PERIENCE. Once carefully arranged it's time to start the second part of the challenge – hand them all out.

They spend the rest of the day driving around the city's most iconic locations, including the Rambla, the seafront promenade, Rambla Catalunya and Passeig de Gràcia, easily getting around with the help of the car's GPS system, stopping constantly to give hundreds of people a complimentary rose. "For me?", asks a surprised 70-year-old woman. "Her very first rose – thank you!", says a young mother who accepts one for her newborn daughter. Nearby, a man approaches the car and says with a smile that this is "the first time anyone has ever given me a rose".  They even open the sunroof to hand one to a child in the arms of his father to give to his mother. "Thank you", he manages to say with a bashful grin.

At sunset, the team performing the challenge in the SEAT Leon X-PERIENCE gives away the final rose. For a company that was established in Barcelona and which has strong ties with the city, SEAT came up with the perfect way to pay tribute to its birthplace in the Catalan capital during one of its most significant festive events.