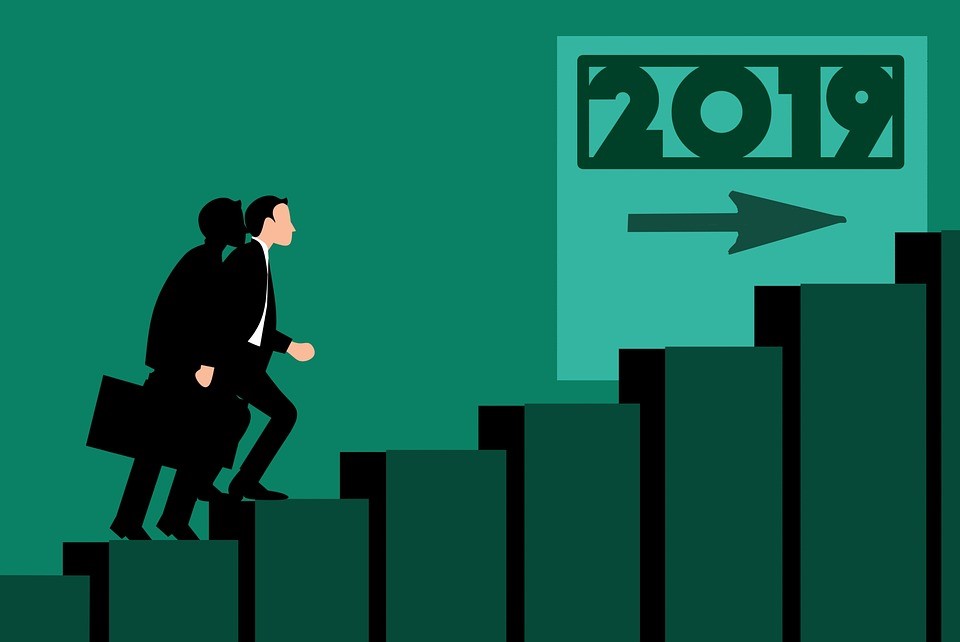 2019 is just around the corner and it's already looking rather busy. First up is the Consumer Electronics Show, better known as CES. At this technology mega event, automakers, as well as electronics brands, will be showcasing their technological prowess. Befitting. After all, self-driving, electric and connected cars have been three of the dominant themes for the auto industry in 2018.
Riding high on the success of its SNAP showcase at CES 2018, this year, the Swiss auto pioneers Rinspeed is debuting a fully automated robot station that joins and separates chassis and bodies autonomously.
Additionally, the further advanced SNAP – microSNAP – will be on display. The intelligent digital cockpit of microSNAP is compatible with various virtual assistants including Alexa, Cortana and Siri.
Fun fact, the microSNA' is a sensor monster and has elements similar to those found in the Boeing Dreamliner.
Get all the details here: https://www.thenewsmarket.com/global/latest-news/all/ces-las-vegas-2019--rinspeed-presents-the-further-advanced--snap--ecosystem-with-the--microsnap-/s/d1188257-d5b2-4f06-80c4-50554b1119c3
Keeping in line with mind-boggling innovations, German automaker Audi AG is set to bring the big screen experience inside its cars. At CES, Audi will debut its 'Immersive In-Car Entertainment', which provides entertainment while the car is stationary. It allows the occupants to enjoy Hollywood blockbusters or content provided by streaming services while they wait to drive away.
This year, Audi also debuted the e-tron GT concept at the LA Auto Show 2018. Read all about it here: https://www.thenewsmarket.com/global/latest-news/all/electrifyingly-fun-to-drive--the-audi-e-tron-gt-concept/s/b332e2b3-7b86-4db7-a503-e20e97351820
Staying in Vegas...
It's worth mentioning that the city is welcoming the Holiday Season with lights and festivities. The world-renowned Bellagio Conservatory & Botanical Gardens has transformed into a Winter Wonderland. Get all the details: https://www.thenewsmarket.com/global/latest-news/all/las-vegas-celebrates-the-holiday-season-with-events-and-decor/s/d0841153-3ae5-4fc1-96bb-f23bb0fce323
Following on the heels of CES, from 22-25 January, world leaders will head to Davos for the World Economic Forum. TNM client PwC will be unveiling its annual CEO survey ahead of the World Economic Forum. Meanwhile back in August, a PwC report stated that financial services are missing 'window of opportunity' to support women's progress. Read the report here: https://www.thenewsmarket.com/GLOBAL/PricewaterhouseCoopers-LLP/financial-services-missing--window-of-opportunity--to-support-women-s-progress--finds-pwc-report/s/757dff65-8f4f-4667-a8f0-9870ff7816a1
SEAT at Primavera Music festival 
In May next year, SEAT and the music festival Primavera Sound will come together again for the third consecutive year. The Spanish automaker will launch 'the innovative Radio Primavera Sound' project, which will feature concerts and cultural spaces on demand and live streaming 24/7. Get more details here:https://www.thenewsmarket.com/global/latest-news/all/seat-tunes-in-to-music-with-the-new-radio-primavera-sound/s/73bbbcac-ff5a-4aee-ab7f-e37bc6540075
And finally - Calendar for 2019
This is the fourth consecutive year in which the trade show Automechanika has worked with the artist and photographer Rafael Neff to produce a limited-edition calendar that reflects the variety and creativity of the automotive aftermarket.
Fun fact: each motif comprises hundreds of car parts that have been photographed and combined digitally, transforming lifting platforms into bridges, filters into skyscrapers and tyres into rolling hills. Even the clouds, sand and water have been created using paint, car polishing wadding and oil binder. Have a look: https://www.thenewsmarket.com/GLOBAL/Messe-Frankfurt-Exhibition-GmbH/automechanika-releases-calendar-for-2019/s/8cb08b00-7f43-4885-83d3-124565d9ef65
Lastly, we wish all of our network of journalists around the world and our clients a very prosperous new year.