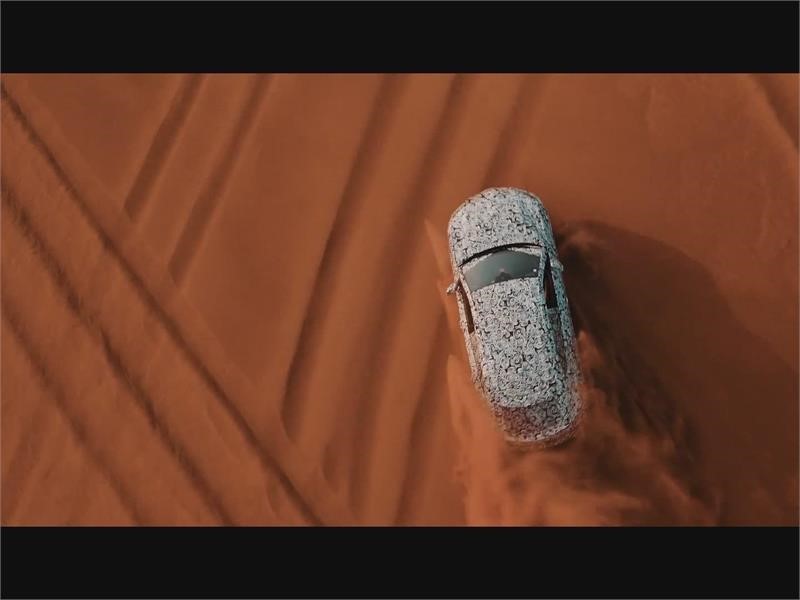 When the going gets tough, these mean machines don't disappoint. Don't believe us, see for yourself –
1. To Hell and Back
The 2019 Kia Sorento SUV treaded its way through the treacherous Hell's Revenge – one of the most challenging and obstacle-laden off-road trails in the world. Watch the Sorento devour a six-and-a-half mile rock-crawling trek including the ultimate obstacle known as Hell's Gate at Kia's Los Angeles Auto Show press conference on Thursday, November 30 at 9:35 AM PST.
http://www.thenewsmarket.com/global/latest-news/all/-to-hell-and-back-/s/c331301f-ba7c-4ceb-be39-a8be1717cf9c​
2. Lamborghini Urus: Everyday Driving in a Range of Environments
Keep an eye out for Lamborghini's much awaited Super SUV, Urus, which comes with six driving modes for six different terrains - Sabbia (sand), Neve (snow), Terra (off-road), Corsa (track), Strada (street) and Sport. Can't wait for the launch in early December? Then watch it in action here - http://www.thenewsmarket.com/global/latest-news/all/lamborghini-urus--the-most-versatile-lamborghini-for-everyday-driving-in-a-range-of-environments/s/8668a7d9-cb56-431d-91d0-4e9ee1242bab​
3. Racing Legend Gets First Drifting Experience in All-New 2018 Kia Stinger
At the Kia Stinger Drifting Experience during the 2017 SEMA show, two-time Formula One and Indianapolis 500 champion, Emerson Fittipaldi, enjoyed his first drifting experience in the all-new 2018 Kia Stinger.
"I am so happy to see Kia taking on performance in such a huge way," said Fittipaldi as he stepped from the Stinger GT, a large smile on his face.
http://www.thenewsmarket.com/global/latest-news/all/racing-legend-emerson-fittipaldi-gets-first-drifting-experience-in-all-new-2018-kia-stinger-gt-at-se/s/4ee0b65a-b6f1-4769-8aad-d841c5aa5a76​
4. Goodyear and Land Rover complete the Land Rover Experience Tour 2017 in Peru
While traversing challenging terrains, the importance of tires cannot be discounted. After almost a month of exploring a wide variety of Peruvian roads, the Land Rover Experience Tour ended on November 9th. Goodyear's Wrangler DuraTrac tires were used to equip the 19 participating vehicles. The tires proved their worth as the perfect off-road partner, withstanding even the harshest conditions.
http://www.thenewsmarket.com/global/latest-news/all/goodyear-and-land-rover-successfully-complete-land-rover-experience-tour-2017/s/d9e0a76f-d92c-439f-b15c-eba15bd64e6f​