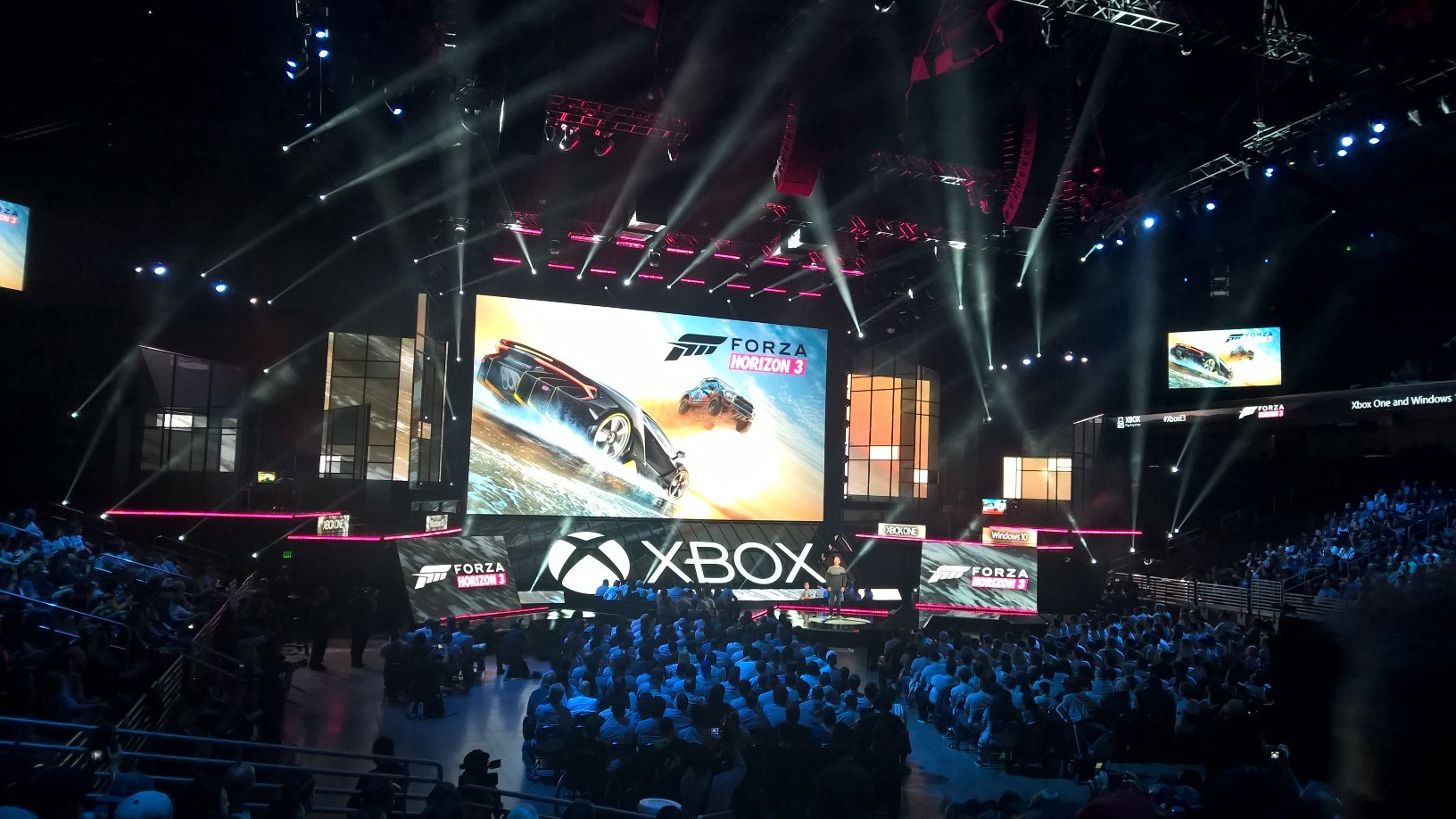 Los Angeles, Sant'Agata Bolognese – June 14, 2016 – The Lamborghini Centenario, a one-off limited edition of 20 coupés and 20 roadsters presented at Geneva Motor Show in March 2016 as the Coupé version, is the featured cover car of Forza Horizon 3, the ultimate racing game on any platform this generation. This "First in Forza" gives millions of fans around the world the exclusive opportunity to experience the virtual version of the car before its road debut.
The game was presented in Los Angeles at the Xbox E3 briefing and the audience had an exclusive opportunity to see the car itself on display for the first time in North America.
Both Forza Horizon 3 and the Centenario will be showcased at E3 from June 14-16 at the Los Angeles Convention Center.
The Centenario demonstrates Lamborghini's innovative design and engineering competencies. Using the V12 architecture, the Centenario's naturally aspirated engine produces 770 hp and powers from 0-100 km/h in 2.8 seconds, and from 0-300 km/h in 23.5 seconds with a top speed of more than 350 km/h. Braking from 100 km/h to standstill is achieved in 30 meters. A monocoque and body in full carbon fiber provide a low weight of 1,520 kg and a weight to power ratio of just 1.97 kg/hp. With permanent four-wheel drive, the Centenario adopts a new Lamborghini rear-wheel steering system.
In Forza Horizon 3, players race and explore the rugged wonder of Australia with their friends in over 350 of the world's greatest cars as they win millions of new fans and build the world's greatest automotive festival. As the 'new boss' of the Horizon Festival, gamers can modify every aspect of race events, and how they get to the finish is up to them. Forza Horizon 3 is available worldwide on September 27, 2016 as an Xbox Play Anywhere title.
Lamborghini super sports cars are a must have in any Forza game. This successful partnership has been in place for many years and other legendary models have been the cover car of past editions, such as the Lamborghini Huracán LP 610-4: super sports 'hero car' of Forza Horizon 2.