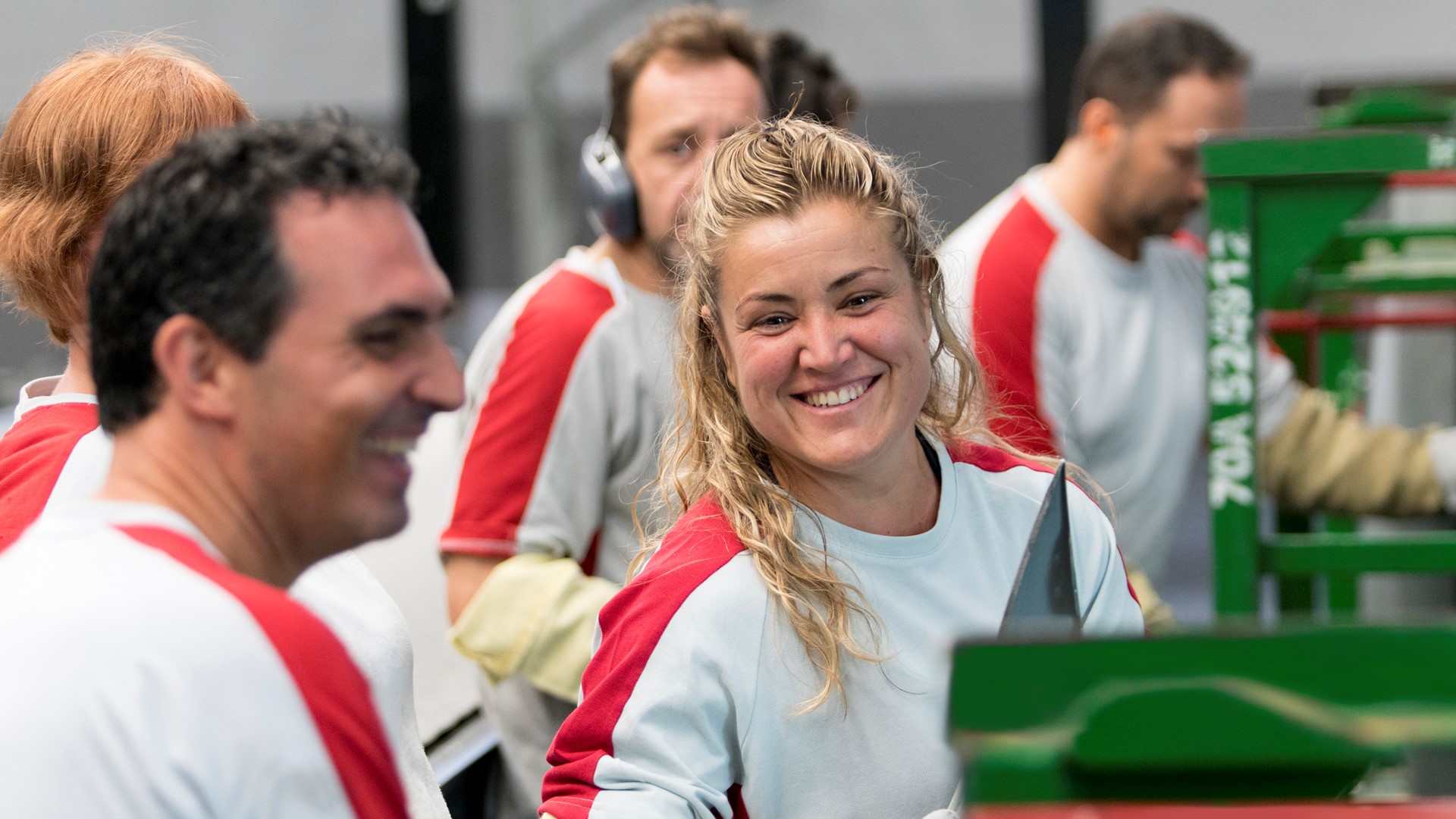 Aroa González has been combining elite rugby with her job at SEAT for the past 15 years
The captain of the Spanish national women's team is facing her possible last World Championship
Three-time European champions, the so-called 'Lionesses' will be battling for the title beginning 9 August
Martorell, 04/08/2017. – It's 7 pm and Aroa González has just finished a national league rugby match she has played with her team, INEF Barcelona. She plays in the hooker position, the same as when she is the captain of the Spanish national women's team, which is known as the 'Lionesses'. With just enough time to shower and have supper, this Catalan native from L'Hospitalet de Llobregat then drives to the SEAT factory in Barcelona, where she begins her shift at 10 pm. Week after week for more than a decade, this team captain has balanced her passion for rugby and elite competition with her job at SEAT.
"Rugby is everything to me, it has made me who I am. It's taught me a lot of values that have helped me through life". These words were spoken by a standout player in Spanish women's rugby, who we joined in the team's final training session prior their debut at the World Championship in Ireland, a 12-nation competition of the best teams that is kicking off next 9 August.
Wearing jersey number two, she is the leader of the fifteen 'lionesses' that make up the national team. The lioness on their Spanish Federation jersey is a symbol of their strength. And just by chance, this feline also accompanies Aroa at work, as she participates in making the SEAT Leon in the metal Press workshop in SEAT's factory in Barcelona.
With a total of 69 appearances, captain Aroa is the most-capped player at official matches with the national team. She is a three-time European champion, has participated at three World Championships and achieved a third place win in the Six Nations rugby tournament. The World Championship trophy is the only one missing from her long list of victories: "This will probably be my last competition with Spain and I'm really looking forward to taking the team to the final win", she admits.
Nearly 200 matches and a tireless engine
Aroa has been playing rugby for 24 years. She began when she was 14, when she was introduced to this sport by her technology teacher in high school who, in an attempt to motivate his students, promised to raise their grades if they participated in this discipline. By the age of 23, she had already made her debut with the national team when she began to work at SEAT. "Sport is everything to me, especially when I can balance it with my job. At SEAT I'd love to make it to the top, and in rugby my goal is to be a world champion", she explains. In two decades she has played a total of 192 national league matches and an average of 22 games per season.
Championship figures: 60 rugby fields and 11,500 impacts daily
On and off the rugby pitch, the figures associated with this woman are also worthy of a championship. She gets tackled up to 35 times per match, while in the metal Press workshop the steady pace of 11,500 daily stamping impacts turn sheets of steel into body parts of the Leon with hydraulic presses, whose dies weigh 50,000 kilos. All of this takes place in the Zona Franca workshop which, with a surface area of 30 hectares, is equivalent to 60 rugby fields.
She admits that endurance and strength are essential in this sport, although they are not the only important factors: "When you compete abroad you realise that being the strongest isn't what matters the most, but you have to be intelligent as well", she points out.
The power of a scrum
Eight players participate in the scrums, where they all bind together. Unity and teamwork are also essential in the workshop to comply with daily production, as a total of 38,500 parts come off the line every day without stop. "The same as out on the field, we rely on each other's help; teamwork in the workshop is also essential", she assures.