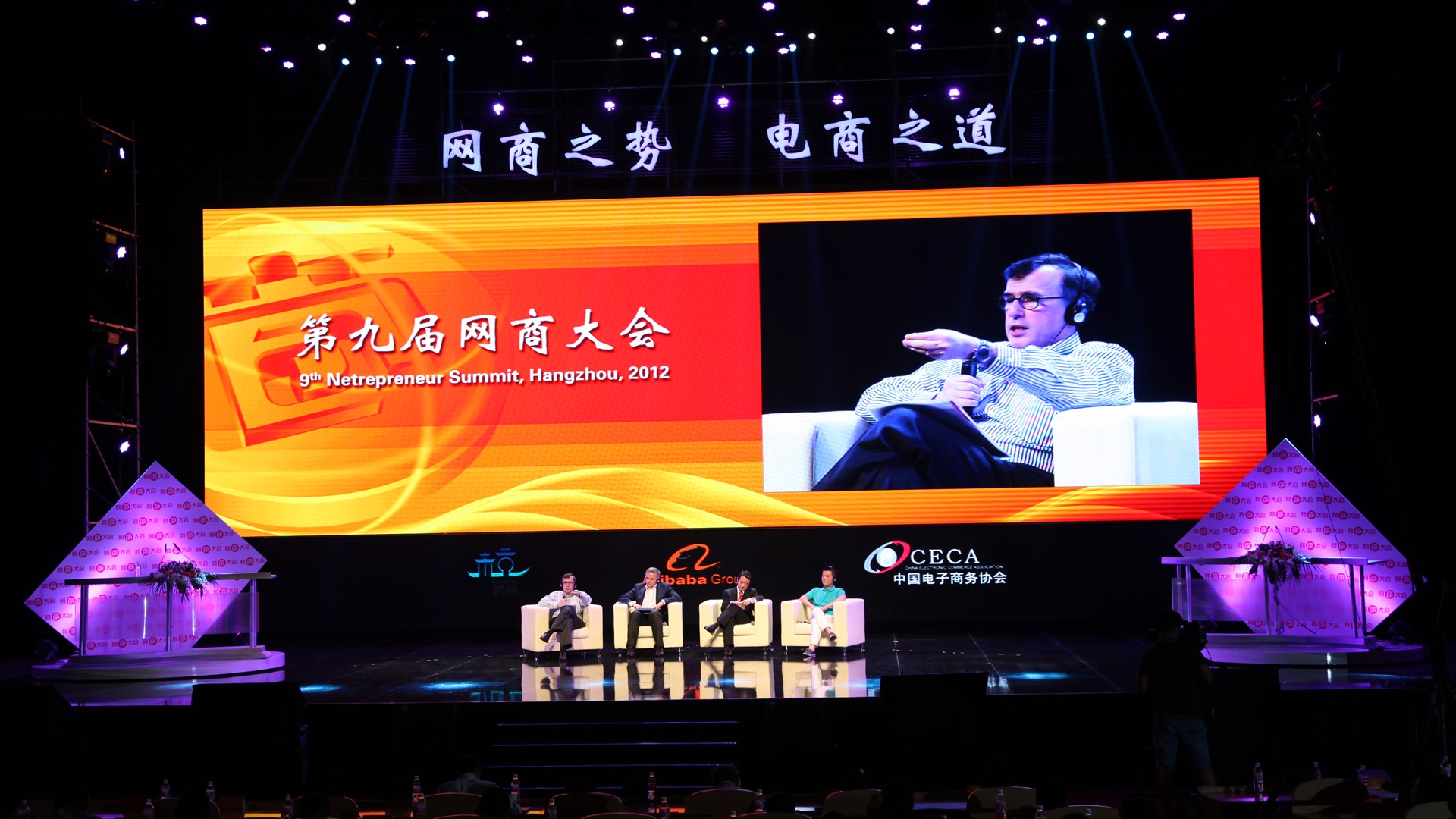 Entrepreneurs and business leaders are hanging out in Hangzhou, China on Sept. 8-9 for the 2012 installment of AliFest, Alibaba Group's annual conference that brings together the global e-commerce community to exchange ideas, network, source products and discuss the future of the Internet.

This is the ninth year that Jack Ma, chairman and CEO of e-commerce giant Alibaba Group, has hosted AliFest (aka the Netrepreneur Summit). The conference features presentations by influential figures from the world of business, sports, media and the Internet. Among past participants are former U.S. President Bill Clinton; NBA star Kobe Bryant; Jet Li, philanthropist and actor; Howard Schultz, chairman and CEO of Starbucks; former California Governor Arnold Schwarzenegger; John Donahoe, president and CEO of eBay; former U.S. ambassador to China Jon Huntsman; as well as prominent Chinese business leaders such as Liu Chuanzhi, founder of Lenovo.

The theme of this year's AliFest is "The Power of Netrepreneurs: The Path of E-commerce." Returning as a keynote speaker is Thomas Friedman, columnist for The New York Times and author of international bestseller "The World is Flat." Friedman appeared last year via video link but this year will appear on stage at the Great People's Hall in Hangzhou to talk about key international trends in technology, the global economy and the environment.

As always, the two-day event will feature a series of provocative panels on e-commerce and entrepreneurship, Alibaba Group's annual Top 10 Global Netrepreneur of the Year Awards, a Women's Forum, the Net Products Trade Fair, and a closing talk by Ma.