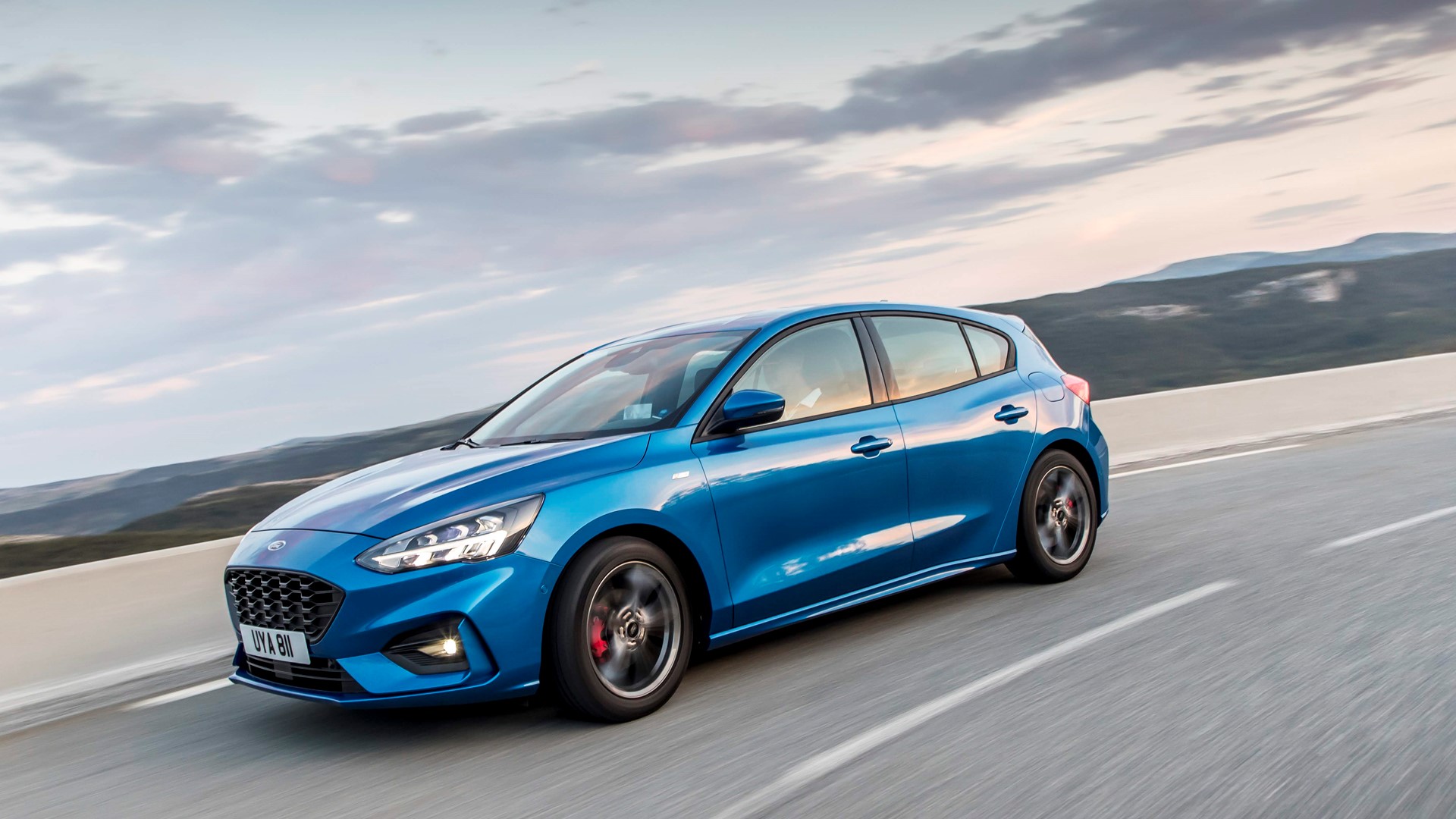 COLOGNE, Germany, Sept. 3, 2018 –  Did you know the average school-child grows at a rate of 6 centimetres a year?
And at their peak growth rate, kids can grow a whopping 16 centimetres in one year… with growth spurts of up to half a centimetre in a single night.
That means that some students will be hopping into the family car to return to school 2 centimetres taller than when they started their summer break.
One scientific study showed students grow even faster than normal during their summer holidays, because they're less stressed. *
The all-new Ford Focus offers more room than ever for growing kids as they head back to school this autumn, with class-leading rear knee-room that's improved by 5 centimetres compared with the outgoing model.
Passengers in the rear also get an additional 6 centimetres of shoulder room, and a flatter floor beneath the centre seat makes it more comfortable to sit in – helping reduce squabbles over who goes in the middle.
"We didn't settle for just making the rear of our all-new Focus more spacious – we also wanted it to feel more open and roomy for passengers big and small," said Glen Goold, Ford Focus chief programme engineer. "The side windows now stretch further rearwards so that passengers have an unrestricted view out, and the available panorama roof floods the interior with light for an airy feel."
The all-new Ford Focus delivers more space, style and advanced driving technologies for mid-size family car customers than ever before – introducing features that can help drivers make light work of stop-start traffic; see more clearly when driving in the dark; park simply by holding down a button; and avoid accidents.
New FordPass Connect onboard modem technology for the Focus even turns the vehicle into a mobile WiFi hotspot with connectivity for up to 10 devices.
The stylish Focus Titanium, sporty Focus ST-Line and upscale Focus Vignale five-door and wagon models are available to order across Europe now, with the all-new Focus Active crossover models – inspired by sports-utility vehicles – arriving later this year.
# # #
*http://www.abc.net.au/news/2017-01-30/kids-grow-taller-in-holidays-than-school-term-says-scientist/8222994
FordPass Connect is an optional extra. The on-board modem will be connected at the time of vehicle delivery. You may choose to opt in/opt out of certain data sharing. The technology will be made available in selected markets in 2018, with the remaining markets following through 2019.
Wi-Fi Hotspot (up to 4G) includes complimentary wireless data trial that begins at time of activation and expires at the end of 3 months or when 3GB of data is used, whichever comes first. Afterwards a subscription to Vodafone is required, refer to their website for detail of their data packages. To take advantage of the built-in Wi-Fi hotspot capability, a 2018 Ford vehicle must come with the appropriate hardware, and a data plan is required. Data coverage and service is not available everywhere and terms of your data plan, including applicable message and data rates, may apply.
About Ford Motor Company
Ford Motor Company is a global company based in Dearborn, Michigan. The company designs, manufactures, markets and services a full line of Ford cars, trucks, SUVs, electrified vehicles and Lincoln luxury vehicles, provides financial services through Ford Motor Credit Company and is pursuing leadership positions in electrification, autonomous vehicles and mobility solutions. Ford employs approximately 201,000 people worldwide. For more information regarding Ford, its products and Ford Motor Credit Company, please visit www.corporate.ford.com.
Ford of Europe is responsible for producing, selling and servicing Ford brand vehicles in 50 individual markets and employs approximately 54,000 employees at its wholly owned facilities and approximately 69,000 people when joint ventures and unconsolidated businesses are included. In addition to Ford Motor Credit Company, Ford Europe operations include Ford Customer Service Division and 24 manufacturing facilities (16 wholly owned or consolidated joint venture facilities and eight unconsolidated joint venture facilities). The first Ford cars were shipped to Europe in 1903 – the same year Ford Motor Company was founded. European production started in 1911.
Contact:

| | |
| --- | --- |
| Finn Thomasen | |
| Ford of Europe | |
| +44 (0)1268 401908 | |
| | |