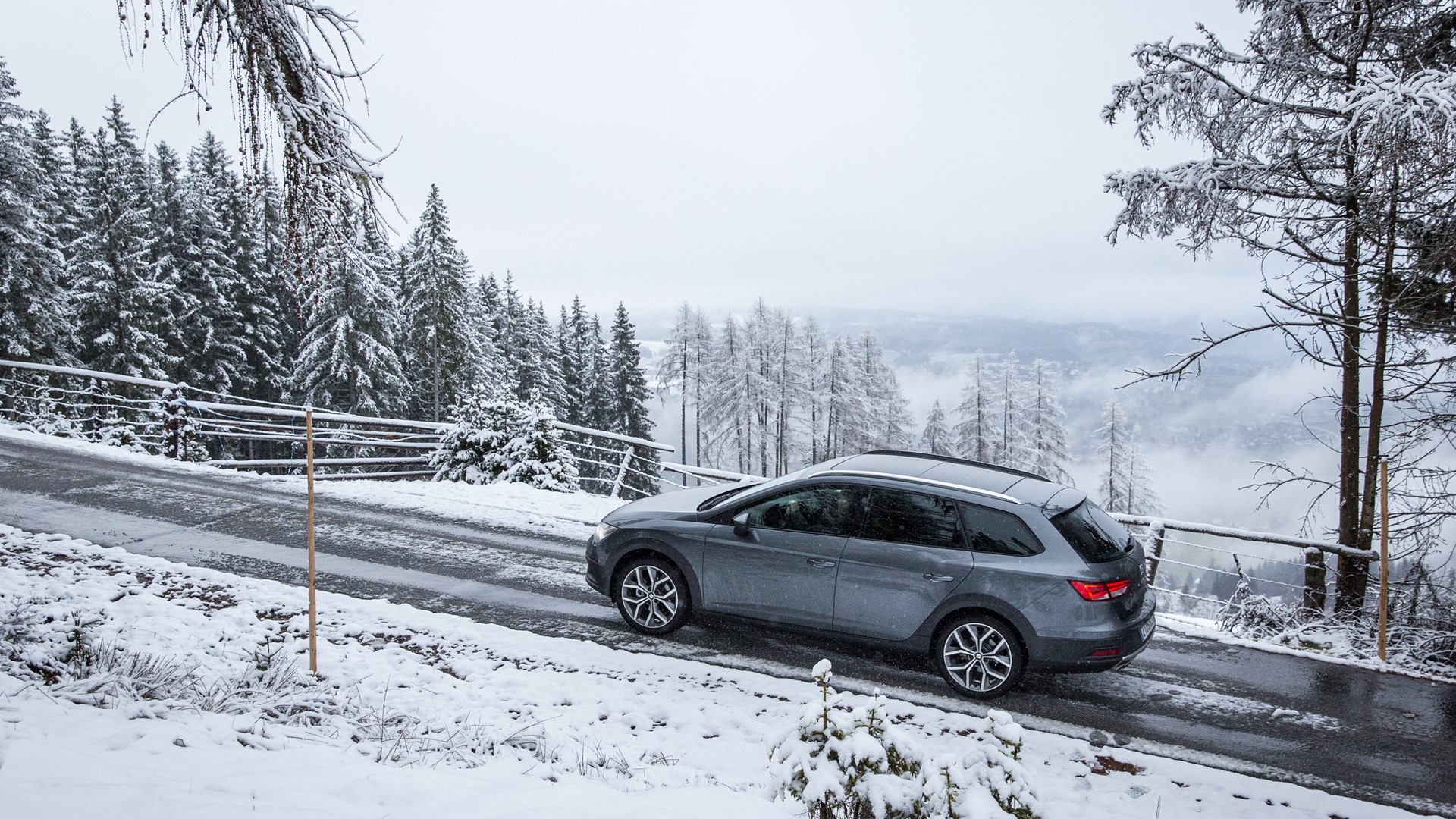 Martorell, 25/02/2016. - It's been some time coming this year, but the cold finally seems to have taken over across Europe. Extra precaution must be taken when driving in winter, as it's not uncommon to run into adverse weather conditions such as fog, rain, snow and ice. These can also lead to increased driver fatigue and the likelihood of suffering an accident. Ángel Suárez, an engineer at the SEAT Technical Centre, gives the following safety tips before heading out in the cold:
Before starting the engine, it's important to check the tyres -preferably snow tyres- and fluid levels. If necessary, scrape the ice off the windows and never use hot water.
Before setting off, make sure you're fully equipped. Check that the battery on your mobile is fully charged and the fuel tank is full. It's also useful to carry snow chains, an emergency torch, water, warm clothing and a blanket.
When you're ready to go, put the key in the ignition and wait until all the indicator lights have turned off. Then depress the clutch and turn on the ignition. If the engine doesn't turn on, wait a few seconds and repeat the procedure.
When driving in the fog or with poor visibility you should reduce your speed and increase your safety distance. You should also turn on your foglights and closely follow the lane markings.
In icy or snowy conditions you should drive smoothly and be ready for the unexpected; refrain from excessively turning the steering wheel and brake in a straight line with the necessary force.
By following these recommendations you can take to the road without having to worry about the weather.