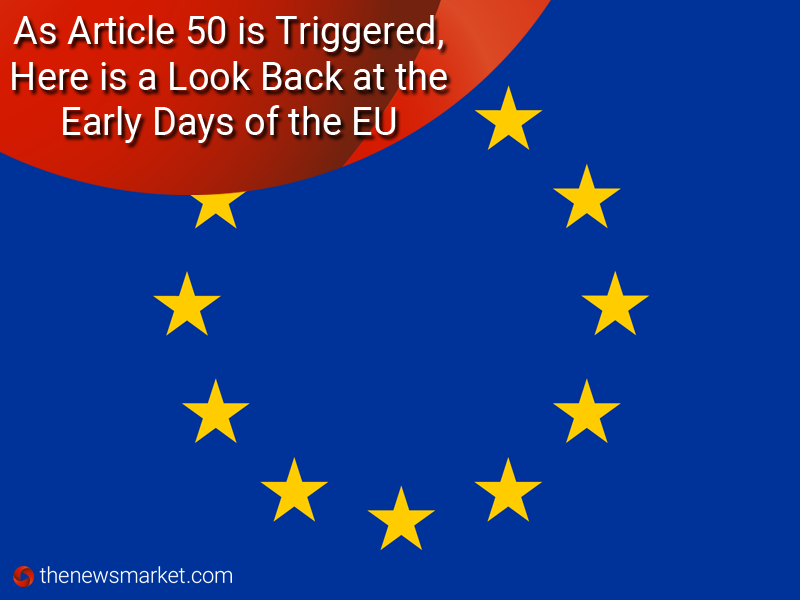 As Wednesday 29th March sees the UK formally trigger Article 50 to invoke the exit process from the European Union, we take a look back at the reaction in Brussels and the history of the EU following the 60th anniversary of the document that formalised the political union - the Treaty of Rome.

Weber: Brexit Day is a Sad Day
"Today, it's a sad day for Europe, a historic mistake", says EPP Group Chairman Manfred Weber. He hopes that the British Government and the EU Institutions will carefully take into consideration the position of the European Parliament, whose vote is critical for a successful Brexit. The EPP Group argue that the EP will defend the rights of the EU citizens in Britain and the UK citizens in the EU to make sure they are not taken hostage in the negotiation process. Click here to read more​

Treaty of Rome: 60 years of peace and a better life for Europeans, says Manfred Weber
The Treaty of Rome that founded the European Union 60 years ago has ended centuries of conflict and improved Europeans' daily lives. EPP Group Chairman Manfred Weber comments on how far the EU has come and the path ahead. Mr. Webber believes the Euro, the Erasmus student exchange programme and better border protection are some of its best accomplishments. Click here to read more​
The 60th Anniversary of the Treaty That Laid the Foundation of European Union
EPPTV presents a lively look at the intrigue behind the signing of the European Union's founding document, the Treaty of Rome, which was signed 60 years ago on 25 March 1957. Click here to read more​
EU Red Lines on Brexit Terms
However, as the UK begins the exit process we are under no illusions that the negotiations will be difficult.
Facing uncertainty ahead of Brexit negotiations, the EU must see the UK exit as a reason to be stronger, more unified, and respond to the concerns and fears of the EU electorate, say Mairead McGuinness and Paulo Rangel. Click here to read more​