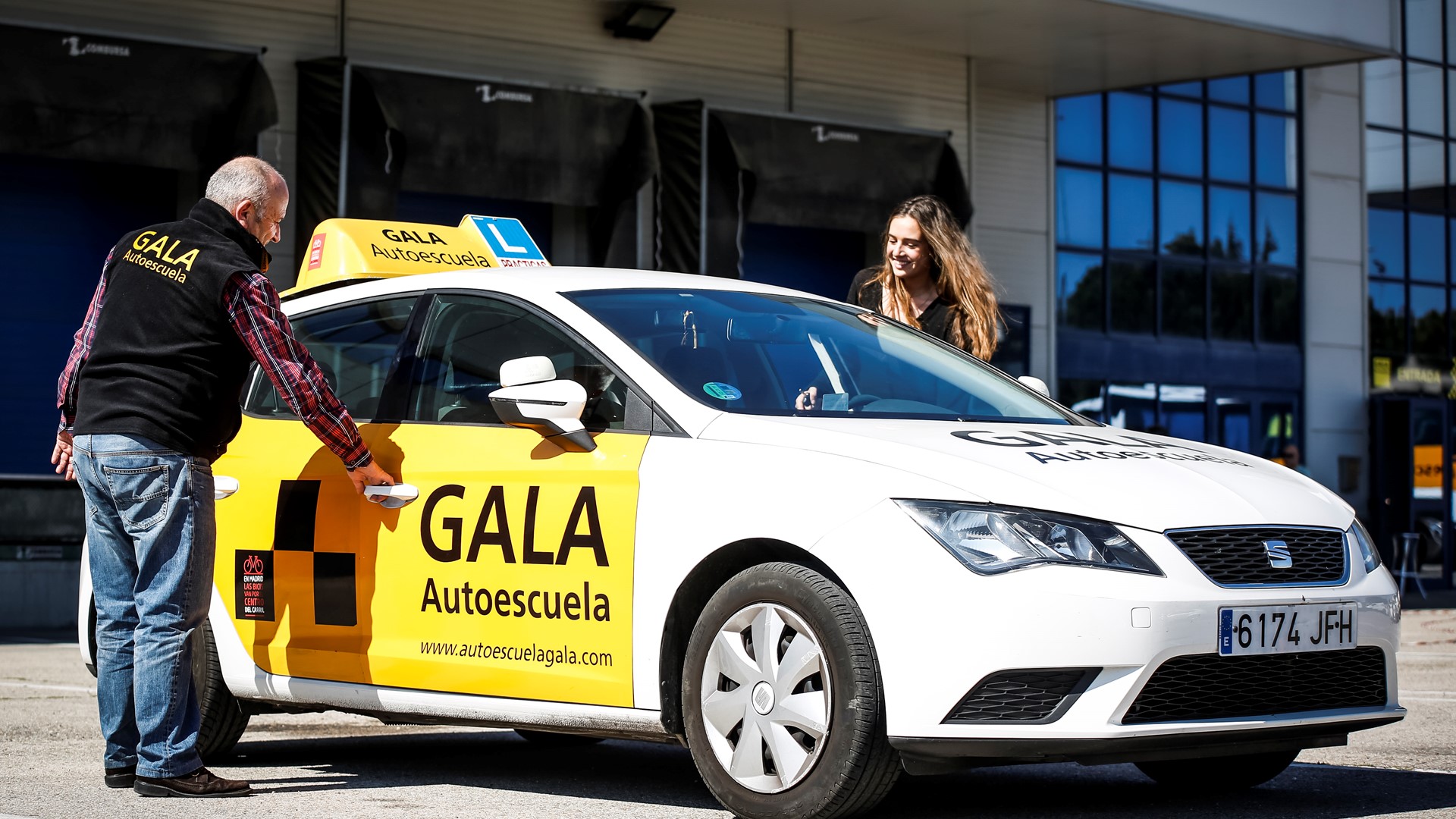 · A driving school in Madrid adds a fleet of compressed natural gas vehicles and saves €800 per car every year
· Driving a car fuelled with CNG educed nitrogen oxide emissions by 85%
· These models are sustainable and are not subject to traffic restrictions applied by large cities
Martorell, 28/04/2017. – Big cities like Madrid, Barcelona or Paris aim to improve the air quality of their urban areas. This situation poses a challenge for the entire automotive industry, including all related sectors, such as driving schools. One school in Madrid, Autoescuelas Gala, has a fleet of five Leons fuelled with compressed natural gas, giving it a cost savings of €800 per car every year and considerably lowering their emissions. What are the benefits of this alternative fuel?
-2,500 hours of driver education, 8,000 exams and 85% fewer emissions: In order to teach the 8,000 students that take their driving licence exam yearly at this school, each one of their cars is driven around 2,500 hours every year. The primary benefit of these CNG cars is that they generate 85% fewer nitrogen oxide emissions than their diesel counterparts.
-250 km of driving classes a day for under €10 in fuel: It is 50% more economical to fill a tank with CNG than petrol and 30% cheaper than diesel. With €20 of CNG a car can cover a distance of 550 km, while the same amount of money in petrol would only get you half as far.
-€800 savings per car every year: Every car in this school covers a total of about 50,000 km yearly, the equivalent of driving once around the world and then some. The lower consumption of these models gives the school an annual savings of €800 per car when compared to a diesel model.
-No traffic restrictions: Thanks to their sustainable characteristics, CNG models can drive freely in cities when traffic restrictions are applied due to pollution. "This allows us to provide a solution on high pollution days in large cities", says Andrew Shepherd, the head of CNG Product at SEAT, because in Spain they are classified as 'eco' products by the traffic authorities.
-9,000 driving schools in Spain: If the nearly 9,000 driving schools in Spain replaced their diesel cars with models powered by CNG they would reduce their NOx emissions six times.
-More sustainable, same learning process. Learning to drive a car fuelled by CNG is the same as with a petrol or diesel powered unit. These students face the same daunting challenge as all other beginners on equal terms: prevent the car from stalling in a traffic jam or on an incline.