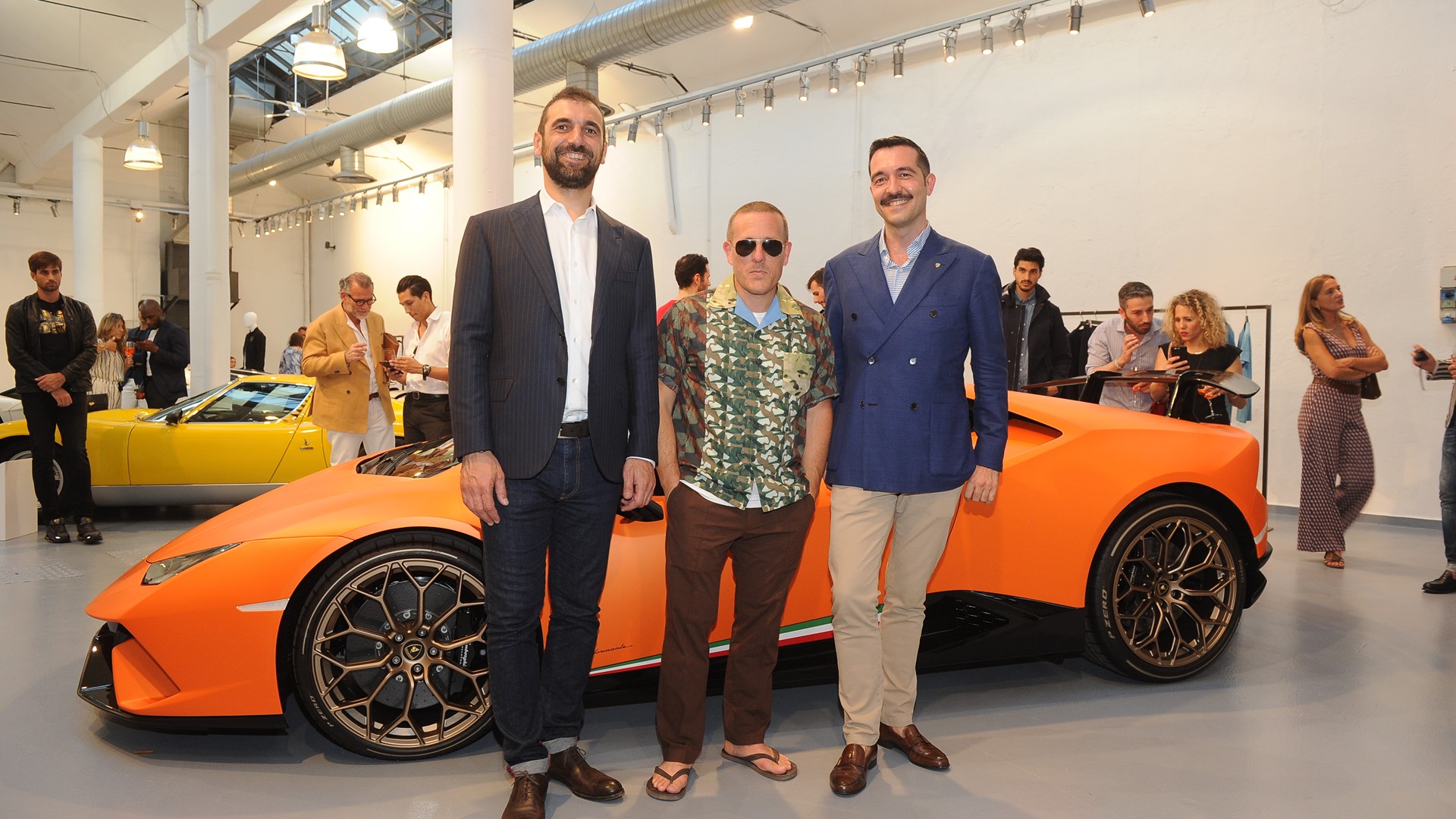 With special guest Scott Schuman, interpreter of Lamborghini style in a road trip from Florence to Milan.
Sant'Agata Bolognese/Milano, 19 June 2017 – Automobili Lamborghini presents the private label Collezione Automobili Lamborghini RTW Spring Summer 2018 at Milano Moda Uomo.
The Lamborghini clothing line takes centre stage in an early twentieth century industrial space in central Via Tortona, Milan, home to the label's temporary show room that was also the location for a cocktail party Saturday 17 June.
Three Lamborghini super sports cars – Huracán Spyder, Huracán Performante and Aventador S – with the historical Miura SV are displayed. The 'Authentic Living - Riva 1920' furniture collection designed by Karim Rashid is also displayed, creating the perfect setting for Automobili Lamborghini's clothing label.
The must-have item for spring summer 2018 is the iconic black leather supercar jacket with its special hexagon openwork on the sides inspired by the design of the Huracán Performante seats. The style ethos of the world's most desired super sports cars - visionary, cutting-edge and pure - translate into the Collezione Automobili Lamborghini collection, characterised by contemporary style, sophisticated details, clean design and the highest manufacturing standards.
The presentation cocktail was attended by Scott Schuman. The American photographer and founder of The Sartorialist blog turned the spotlight onto the Lamborghini Collection: he took a road trip from Florence to Milan driving an Aventador Roadster, as documented on his Instagram page @thesartorialist.